Loch Ness is about 23 miles long and approx. 1 mile wide.
Being up to approx. 750 feet deep, it has the highest water capacity of all Scottish lochs.
Loch Ness is part of the Caledonian Canal which was built as a short-cut for transportation between the Atlantic and the North Sea coast.
The loch grew in length and width when the water level was elevated by 3 metres (9,84 ft).
How could you possibly go to Scotland without visiting Nessie? ;-)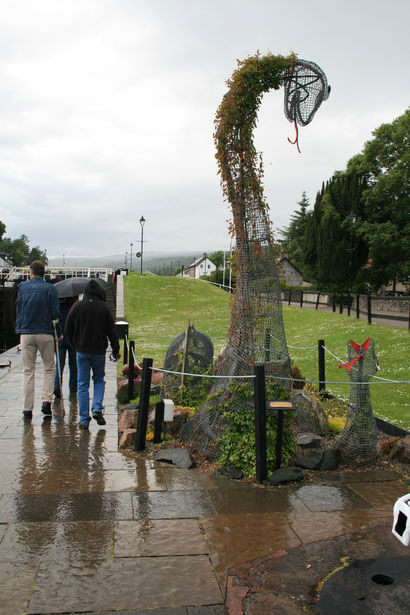 ---
Getting there
You can reach Loch Ness via Inverness Airport taking a local bus or a rental car from there.
There are also train conncections to Inverness from Edinburgh or Glasgow.
If you are travelling by car - like we use to - you can take the A9, A82 or A96.
---
Inverness
Inverness (Gaelic: Inbhir Ness = Mouth of the Ness) is the so-called "Capital of the Highlands".
You will find Inverness Castle sitting above the River Ness. 
It was built in 1836 by Scottish architect William Burn on the site of much older defensive structures. 
During the 11th century it was reigned by the famous Macbeth.
While the building wasn't open to the public to date, there is now a free of charge viewpoint on the northern tower which opened in April 2017 (I have not been up there yet).
A good thing about blogging is that you learn something new all the time.
I just found out that there is a Victorian market hall in Inverness that I have never visited...
So, next time: "Off we go!"  ;-)
The last time we went to Inverness, we stayed at The Ness Guest House, a nice and cozy B&B in the heart of the city.
Susan, the owner of the place, recommended enjoying a meal and live music at the "Hootananny".
She reserved a table for us and we celebrated my birthday there. A friend started singing "Happy Birthday" and the whole pub joined in... ;-))))
We also spent a nice evening at the "Castle Tavern" over beer, pub food and football/soccer
(Germany - Italy / European Championship).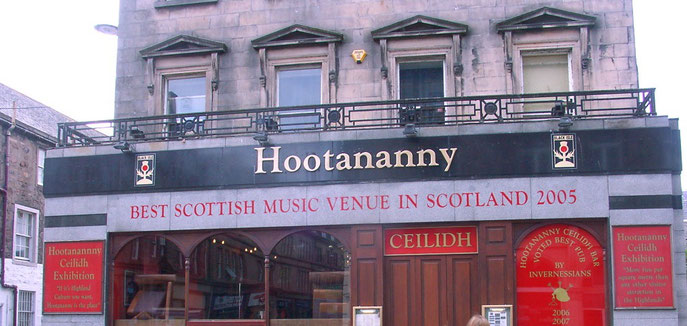 ---
Drumnadrochit and Urquhart Castle
Drumnadrochit on the northern shore of Loch Ness can be considered the "Nessie stronghold".
Via A82, you can reach two different visitor centres dedicated to the famous monster.
As there are often busloads of visitors, this isn't exactly my style... ;-))
Apart from that, I like the village.
If you need accommodation, I recommend the Glenkirk B&B - a converted church.
We stayed there back in 2002, but should I get to spend a night in Drumnadrochit again, I would definitely go there as I really liked it.
If you book a boat trip on Loch Ness, you will be able to see Urquhart Castle from the water side.

Urquhart Castle is a ruin which is more than 1000 years old. It is one of the most popular spots on Loch Ness.
You can enter the exhibition, the shop and the café via lift/elevator from the visitor parking lot.
It is possible to borrow wheelchairs for people with walking disabilities. 
---
Boat cruises on Loch Ness
There are several possibilities for cruising Loch Ness
(some of which include a visit to Urquhart Castle or the Caladonian Canal).
Maybe you will catch a glimpse of the famous Loch Ness monster on the way... ;-))
---
Fort Augustus and the Caledonian Canal
Fort Augustus, a very popular tourist spot with only a few hundred inhabitants, is on the southern tip of Loch Ness.
You can get there by car via A82 or B862.

The Caledonian Canal stretches between Inverness and Fort William.
It was opened in 1822, with the Scottish engineer Thomas Telford being responsible for its construction.
It is 60 miles long in total and has 29 locks.

The part of the canal that runs right through the centre of Fort Augustus comprises of 5 locks and a swing bridge.

Major restoration works were started in 1995 and the Caledonian Canal reopened in 2005.
You can learn about the history of the canal at the "Caledonian Canal Heritage Centre".
Low bridge, everybody down...
It might not be the Erie Canal, but - as you can see in the photo - the swing bridge didn't work and the boat passengers had to duck so they wouldn't bump their heads  ;-)
---
Falls of Foyers
The Falls of Foyers are on what I call the "nicer side of Loch Ness". I consider it nicer, because there are smaller roads which are not as crowded as the A82, and you can stop anywhere you want to have a look at the water (and Urquhart Castle from a distance).
The waterfall is about 165 ft. high. It is accessible via a footpath that has numerous steps and also a few tree roots. My partner - who has a walking disability - was still able to make it. You should better be careful, though. There was an ambulance in the parking lot when we got there. A young man had had an accident on the way and had to be rescued via helicopter.
---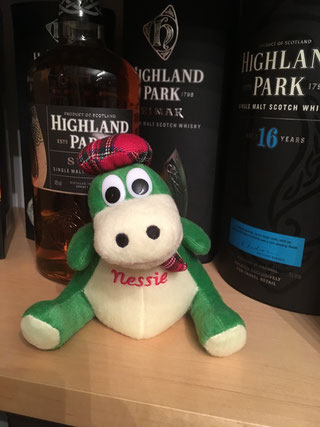 ---
---