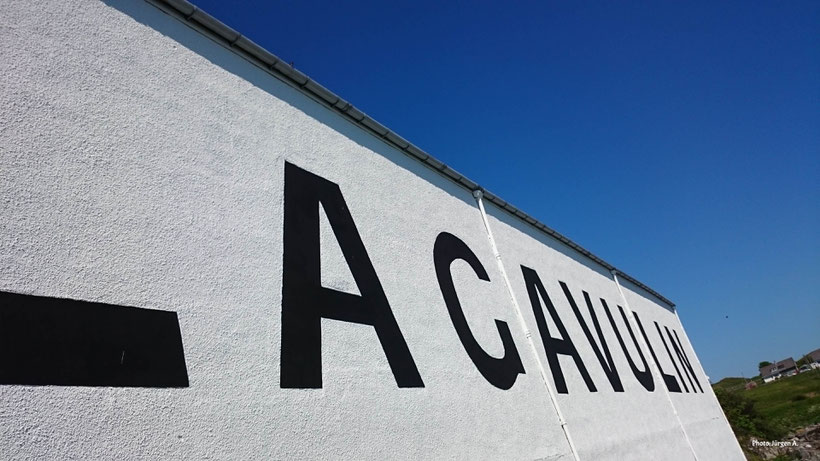 Our trip to Scotland
It was the passion for whisky that brought three friends together
- the yearning for Scotland made us plan a journey to this wonderful destination.
Clearly preferring smoky whiskies, what could be more natural than combining a trip to this country
with finding out about their origins?

Islay was set – a paradise for the gustatory connection of smoke, sweetness, maritime and sometimes herbal hints.
In May 2018, we were off to pay a personal visit to our favourite distilleries...
---
---
Written by Uli 

- translated by me (the blog owner)... ;-)

---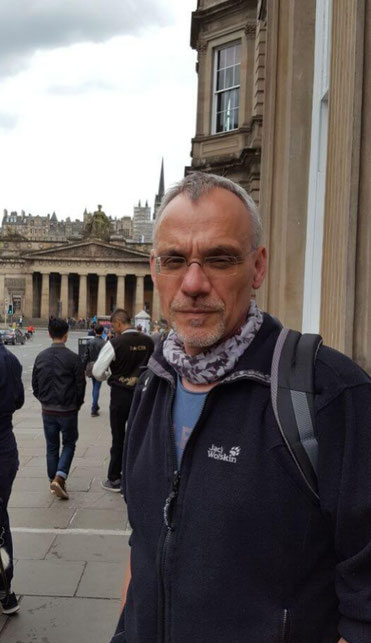 ---
Hello, I am the originator of this text!
Let me introduce myself:
My name is Ulrich and I was born on 15 July 1965 on the outskirts of a region called the "Münsterland"
(Blog owner's note: An area in the northwestern part of Westphalia in Germany).
As a trained engineer, good knowledge of whisky production comes naturally to me.
After a detour via "refined sugar derivates" (rum) I started drinking "water of life" about 4 years ago.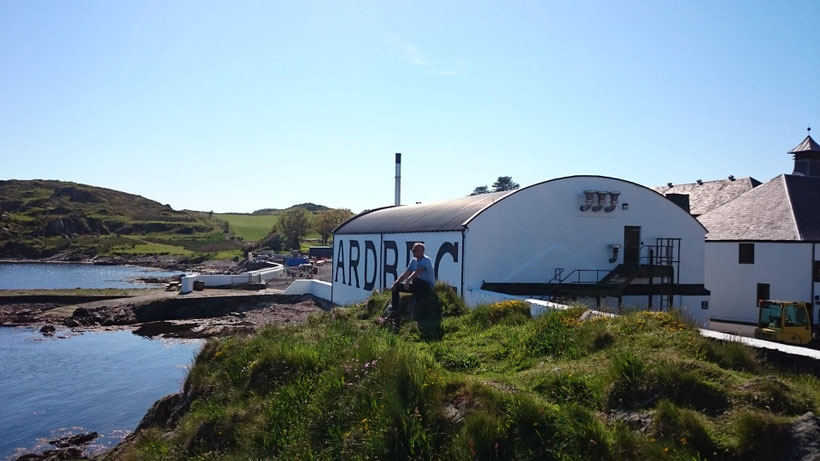 ---
Of course, we travelled in our own car.
How else were we going to transport the maximum of 10 litres of spirit per person back home?
We had decided to travel lightly and bring only warm clothes also suitable for rainy days.
Find out more about the actual weather later!

The journey from the Münsterland to Ijmuiden was uneventful and the atmosphere in the car was simply excellent. Three friends looking forward to living a shared dream. What on earth should be able to spoil the mood? Finding the harbour was easy and the embarkation went smoothly. Fortunately, Jürgen had booked dinner and breakfast on the ferry in advance which got us a really good value for our money.
We slept in an outside cabin so we were able to tell what time of day it actually was.
It was absolutely sufficient and affordable for this crossing which took 17 hours.
About one hour after departure and a few cans of Guinness on the upper deck, we conquered the duty free shop where we tried a variety of whiskies until we found two tasty ones to take with us onto the island as an emergency reserve. As we planned to take our Islay discoveries home we bought a Glenmorangie Signet and a Laphroaig Legacy which could not be any more different from each other
- reflecting our open-mindedness when it comes to "Uisge Beatha" (water of life).
After a good night's rest, we reached Newcastle-upon-Tyne. Three passport controls, lots of smiling customs officers (we guess they knew where we were going...) and about 10 roundabouts later, we were off on a 5 hour drive to Kennacraig on the Scottish west coast. High spirits and "boy talk" - only about our expectations, of course - kept us company.

The landscape was ever-changing. Fields of green, sometimes with gentle hills. Past Glasgow and on to Loch Lomond with its surrounding hills and mountains. Please make sure that your satnav does not send you to the ferry across Loch Lomond. When the weather is fine, Loch Lomond is a popular destination and the streets are crowded.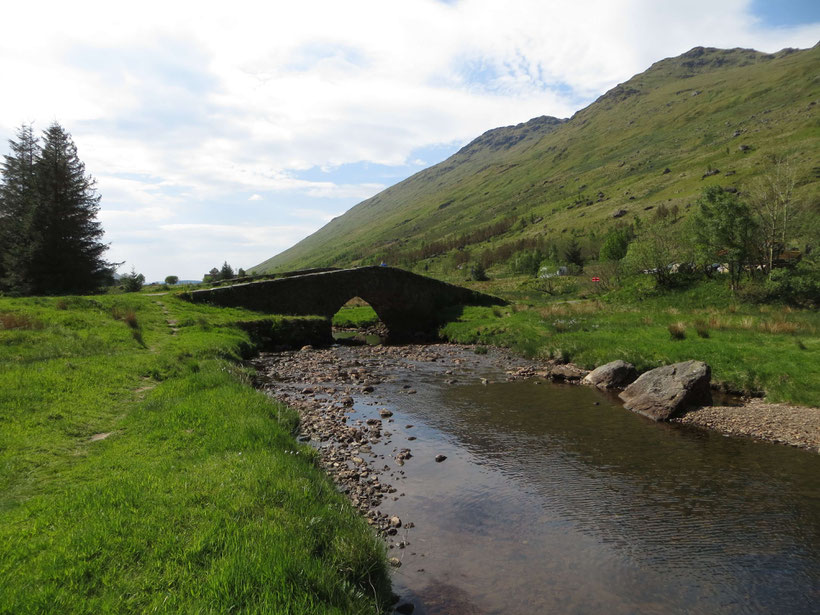 We had gorgeous weather from day one until departure. As we found out later, May and September are the most promising months for good weather on the islands.
Now, it was on to the ferry to Islay. Embarkation and the crossing to Port Askaig went quick and easy. There are two harbours on Islay that can be reached by ferry: Port Askaig in the northeastern part of the island and Port Ellen in the south close to the Laphroaig, Lagavulin and Ardbeg distilleries.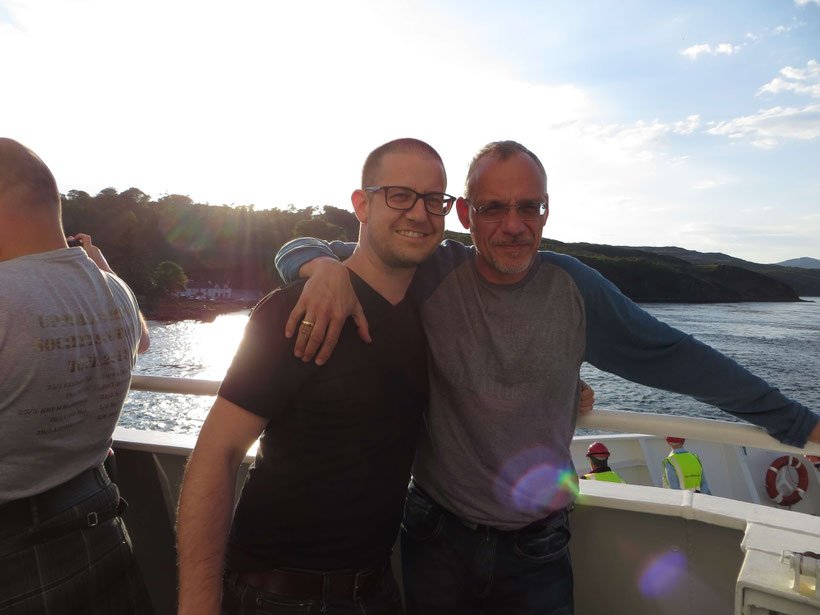 We stayed in a detached holiday cottage directly across from Ardbeg Distillery. We moved into our rooms, had a dram or two, who knows.... - and dropped dead tired into bed. The climate, the journey and maybe the dram caused a healthy sleep.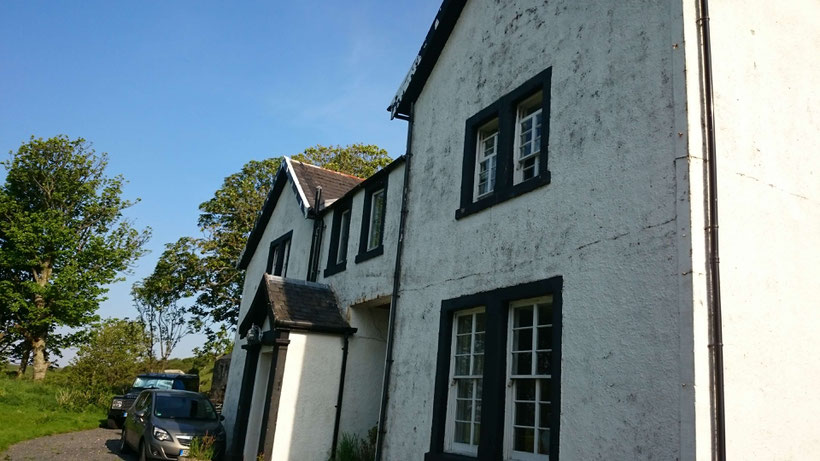 Our dream started coming true the next day. Tastings, sightseeing, meeting Islay's "whisky stars" and the Open Days were lying ahead of us. Now, Ingo's detailed preparation paid off. All our distillery tours and tastings were planned meticulously. This turned out to be very important as it enabled us to pack our short stay with as many sights, adventures and gustatory events as possible.
Fortunately, we were able to book our taxi driver for three days right from the start (there are only a limited number of taxis on Islay and it's almost impossible to find one without reservation). We had come for tastings after all, and some of the distilleries were a 45 minute drive from our place.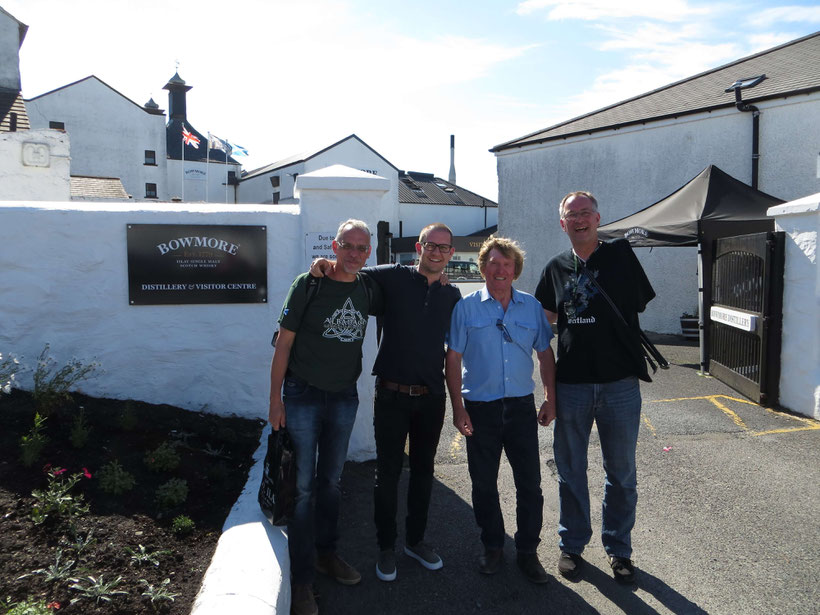 ---
Preview part 2

Sunday, May 27th, 2018, first day on Islay
Today's agenda started with a visit to Laphroaig.
Laphroaig Distillery was officially founded by brothers Donald & Alex Johnston in 1815. It is located next to the sea in a small bay about 2.5 kilometres from Port Ellen...
---
---
---