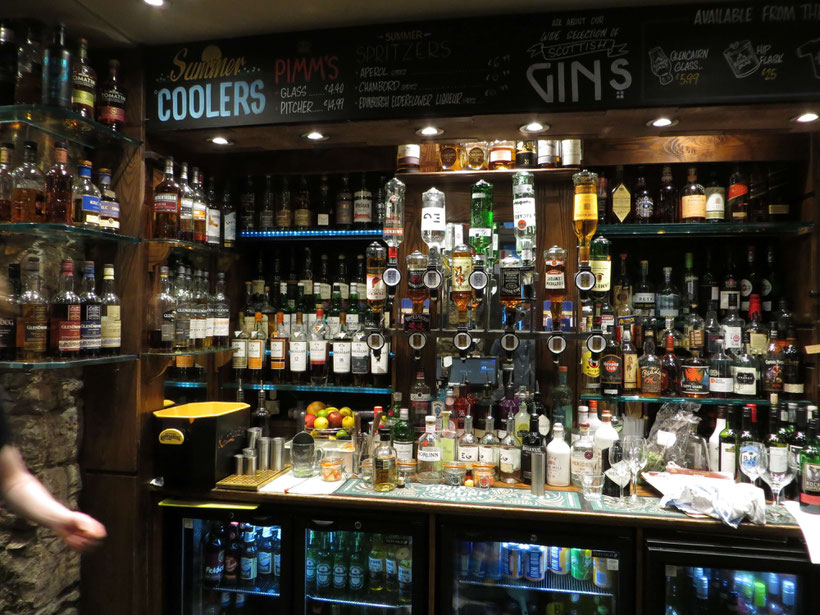 Welcome to Part 4 of our adventure on Islay. Unfortunately, even the greatest journeys eventually come to an end and we had to return home via a short stopover in Edinburgh.
---
---
Written by Jürgen
- translated by me (the blog owner)... ;-)
---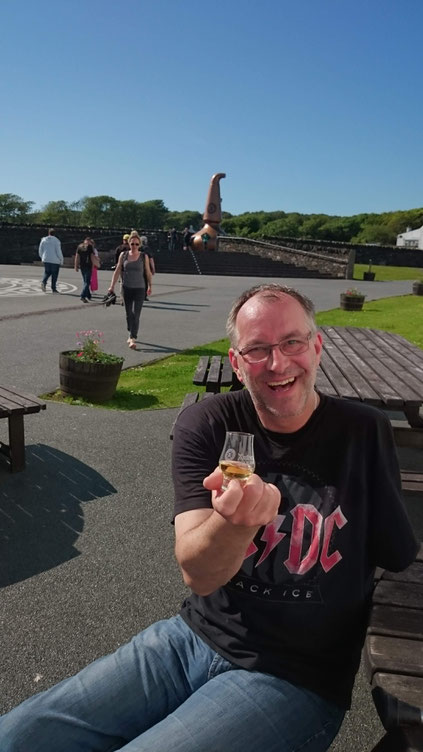 Hello, I would also like to introduce myself:
My name is Jürgen and I am the blog owners partner/boyfriend.
I was born in September 1969 in the northern part of the Ruhr District.
Originally, I was a system mechanic, but I had to change my profession to Business Economist due to a severe motorcycle accident.
It was the movie "Braveheart" that piqued my interest in Scotland.
My/our first vacation in Scotland was in 2002. After that, I was so fascinated by the country and its lovely people that I love to come back to spend my holidays here. Islay was already my 11th vacation in Scotland and I am quite sure it wasn't the last one.
I got interested in whisky when visiting a friend who owned a little selection.
By now, I have my own small collection of this exquisite spirit.
---
Wednesday, 30 May 2018, departure from

Islay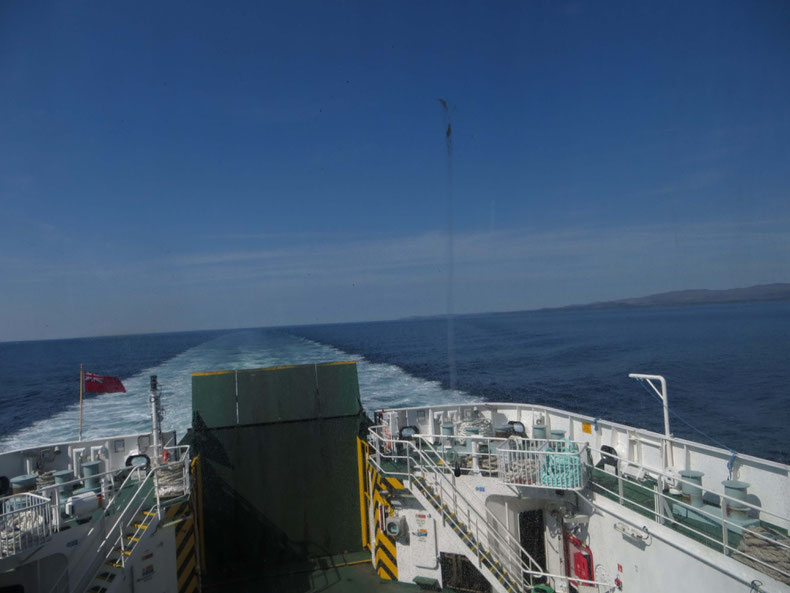 Today, we had to get up even earlier than the days prior. As we had bought just the right quantity of food there was no need to dispose of anything. Luggage and purchases were packed into our car. After two or three attempts we managed to get everything in. Good thing that we had already practiced on our way here...
The ferry to mainland Scotland departed at 09.45 am and although it only took us 10 minutes to get to the harbour, it's a good idea to be there at least 30 minutes before check-in. This time, we departed from Port Ellen which was a lot closer than Port Askaig. The ferry passed the southern side of the island so we could catch some last views on Islay and its distilleries.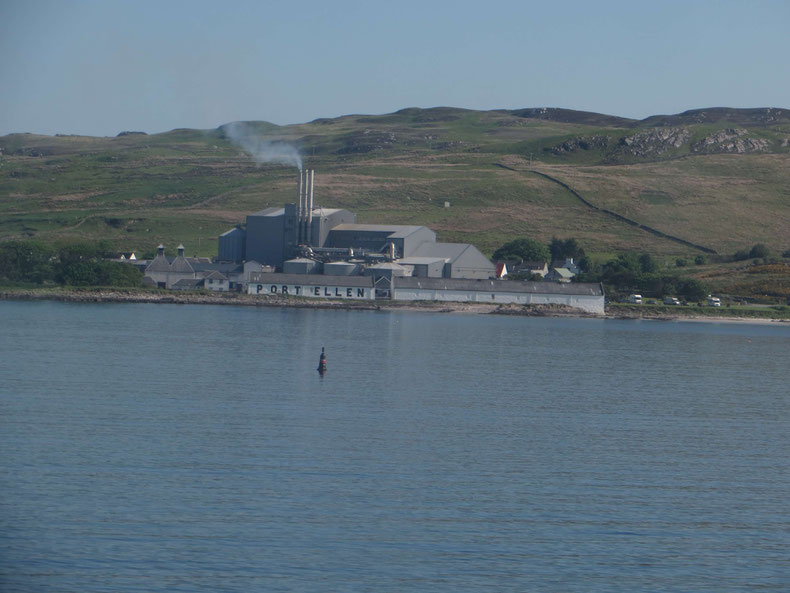 ---
Edinburgh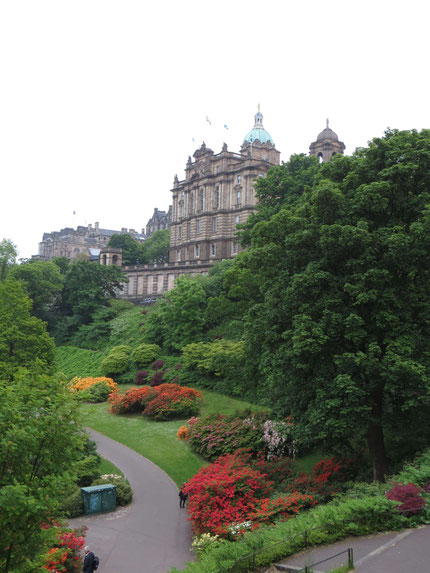 There were no delays during our drive from Kennacraig to Edinburgh - if you don't count our satnav guiding us in the wrong direction at the beginning. We quickly noticed the error, turned around and continued our ride. The road to Edinburgh took us through a great landscape past Loch Lomond. We were now going east. One could easily notice that the weather wasn't as good in Edinburgh as it had been on Islay (lots of clouds and lower temperatures).
 We reached our small B&B on Mayfield Gardens 37 around 4pm. Even though we had booked it weeks before, it was about 70 €. We carried our luggage to the room, unpacked and asked our host to call a taxi into town. We had planned to take a look around and have a snack.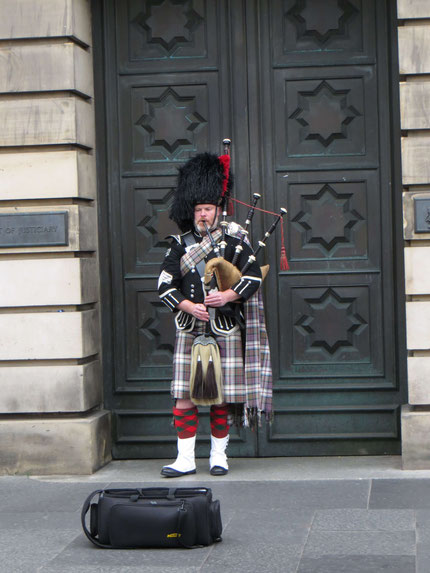 First, we went to the "Hard Rock Cafe" to buy some t-shirts. After that, we strolled towards Edinburgh Castle to take some photos and we had a look around the Royal Mile. Uli knew a small restaurant named "Arcade" from his visit to Edinburgh the year before and we decided to go there for a bite (Haggis and burgers). A freshly tapped Guinness completed our meal.
We had planned to continue our stroll through town, but did not get very far as we discovered a shop on South Bridge that specialised in gin. After a browse and a taste we went on to the next shop that - right! - specialised in whisky.
Back to the Royal Mile and the "Albanach", a pub that Uli and I already knew. Ingo, who had never been to the Albanach before, also enjoyed the huge selection of whiskies open for tasting (which we made good use of). We ordered a taxi to take us back to our B&B and dropped dead tired into bed.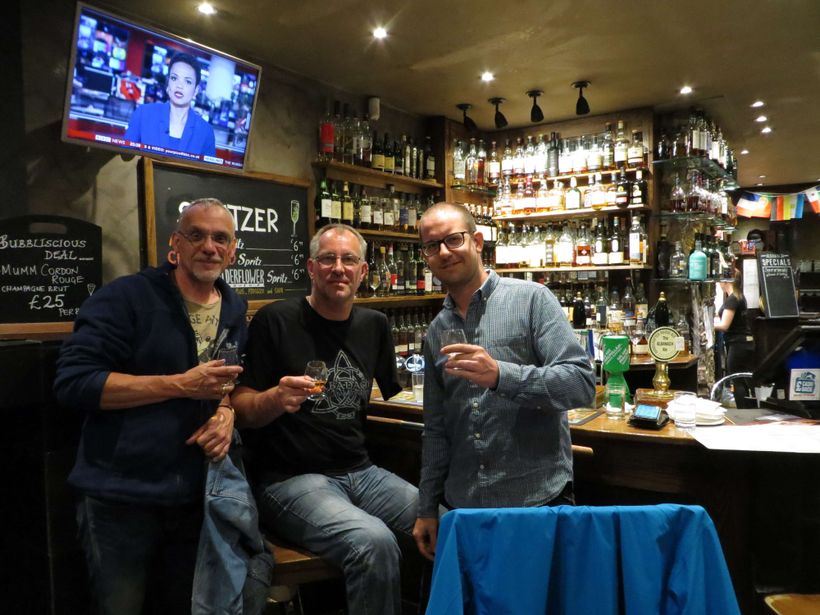 ---
Thursday, 31 May 2018, last day in
Scotland
As we had to leave our room at 10am at the latest, we got up early and had breakfast at 8am discussing our drive to Newcastle where we had to catch the overnight ferry back home.
We took the quickest and shortest route from Edinburgh - the A1. We had enough time to stop for a break on the way. After the ferry check-in and getting our boarding passes, we had to wait for the customs building to open. When the final check was done, we got to wait again in front of the ferry until the cargo master had sorted the vehicles.
Luckily, our cabin was on the same deck as our car. It is advisable to carry an overnight bag containing all the things you need (toiletries, pajamas, clothing for the next day etc.) into the cabin with you. The rest of the luggage can stay in the car. The car deck is closed during the crossing.
After a short break, we went to the sun deck for a drink in really fine weather. When we had finished our refreshment, we browsed through the offers in the duty free shop and finished the eventful day with a good buffet dinner.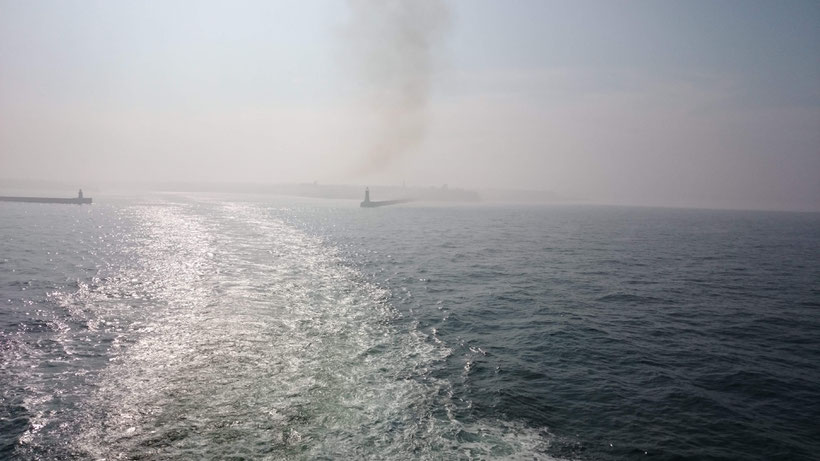 ---
We started the next day with a good breakfast and plenty of coffee before going on deck to catch some fresh air. In the distance, you could already see the coast. We packed our stuff about one hour before arrival and were asked to go to our car shortly before we entered the port in Amsterdam. We stowed our things in the car and waited to be cleared to leave the ferry. After passing the border control, we finally were on our way home.
Our first stop was Ingo's place where we unpacked his luggage and presented our purchases from Islay.
Smiling widely, his girlfriend just shook her head and declared us nuts. She definitely had a point. ;-)
After coffee and goodbyes we continued our ride and arrived at home about 30 minutes later.
---
---
---