Unsere Woche in Fife im Oktober 2017 hat uns so gut gefallen, dass wir uns entschieden haben, im März 2018 wiederzukommen.
Hier nun der zweite Teil des Reisetagebuchs.

---
---
 Fife liegt im südöstlichen Teil Schottlands an der Nordseeküste zwischen Edinburgh/dem Firth of Forth und Dundee/dem Firth of Tay.
Da die Region Fife ein idealer Ausgangspunkt ist, um um Schottlands Ostküste zu erkunden oder einen Zwischenstopp auf dem Weg in die Highlands und zu den Inseln einzulegen, habe ich mich entschlossen, ein kleines Reisetagebuch über unseren Aufenthalt zu schreiben - vielleicht dient es euch ja als kleine Inspiration.

Ich habe das Tagebuch in zwei Hälften geteilt - die ersten vier Tage findet ihr hier...
---
UPDATE Januar 2020
Der Kommentar von Ken in der englischen Fassung dieses Posts machte mich darauf aufmerksam, dass nicht ganz klar geworden ist, dass nicht alle Orte in der Reisebeschreibung in Fife liegen.
Edinburgh, Dundee, Falkirk oder Pitlochry gehören nicht zu Fife, sind aber von dort aus leicht zu erreichen, so dass wir sie während unseres Aufenthaltes besucht haben (Dundee war beispielsweise nur ca. 5 Meilen von unserem Cottage in Fife entfernt). 
---
Edinburgh
Da Edinburgh nur einen Katzensprung von unserer Unterkunft entfernt lag, haben wir an Tag 5 einen kurzen Abstecher dorthin gemacht. Dieser reichte für einen ganz groben ersten Eindruck für jemanden, der noch nie dort war (was bei einer von uns der Fall war). Um die Stadt besser kennenzulernen, solltet ihr einige Tage bleiben.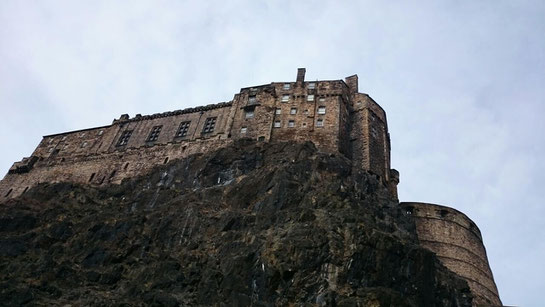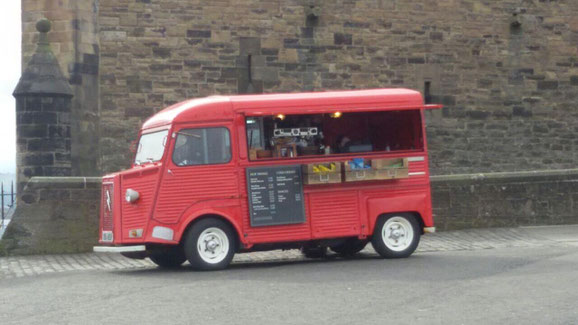 Dieses Mal waren wir nur auf dem Vorplatz von Edinburgh Castle, der "Castle Esplanade". Von dort sind wir ein Stück die Royal Mile heruntergelaufen und haben uns einen Snack im "Albanach" gegönnt. Einer von uns hat dann auch den berüchtigten im Backteig frittierten Schokoriegel im "Clam Shell" probiert.

Ich habe ein Stückchen gekostet und fand es nicht so gruselig, wie es klingt. ;-)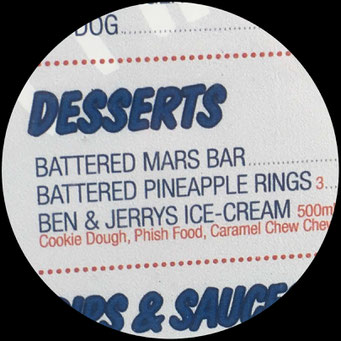 Es lohnt sich, in die kleinen Gassen der Royal Mile zu schauen. So entdeckt man zum Beispiel so hübsch dekorierte Innenhöfe wie den der "Witchery", die in unmittelbarer Nähe des Edinburgh Castle liegt.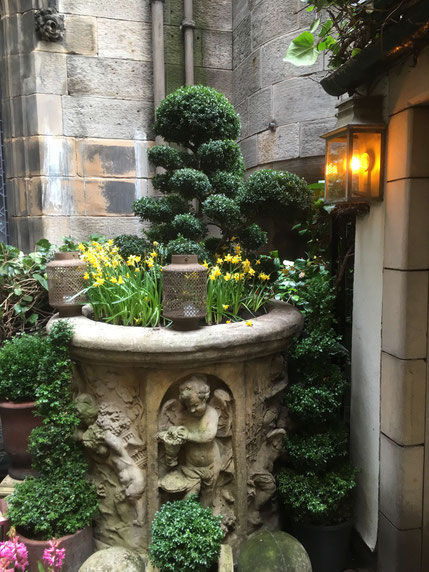 Weiter ging es zur Princes Street, wo wir Frauen (wir waren als zwei Pärchen unterwegs) durch das Jenners-Kaufhaus gebummelt sind, während sich die Herren ins Hard Rock Café auf der George Street begeben haben, um dort ein Bierchen zu trinken. ;-)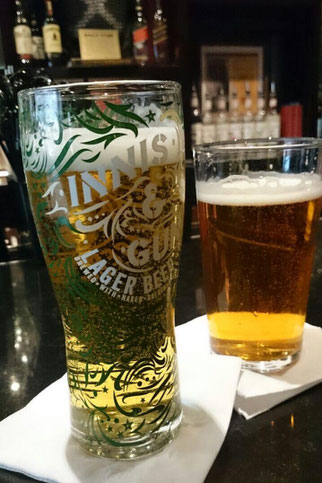 Anschließend sind wir wieder zur Parkgarage und zurück zu unserer Unterkunft.
Soviel zum Kurzausflug nach Edinburgh. :-)
---
Elie, St. Monans, Crail und Afternoon Tea
Elie, St. Monans und Crail sind kleine Fischerdörfer an der Fife Coastal Route und dem Wanderweg Fife Coastal Path gelegen. Viele kleine Häuser mit bunten Türen säumen die schmalen Straßen und man findet zahlreiche kleine Shops, Cafés/Restaurants, Museen und Galerien.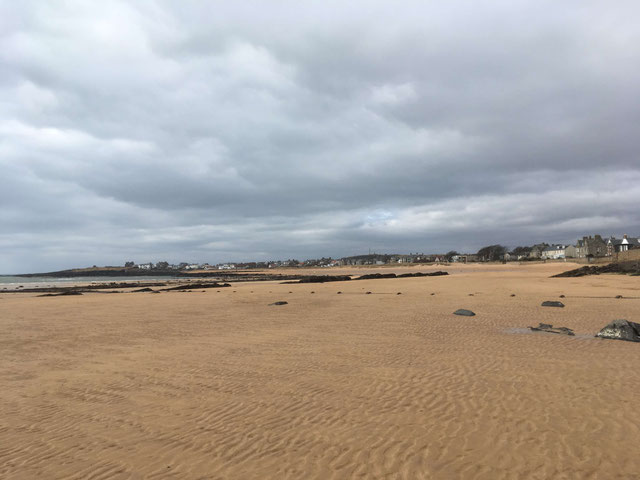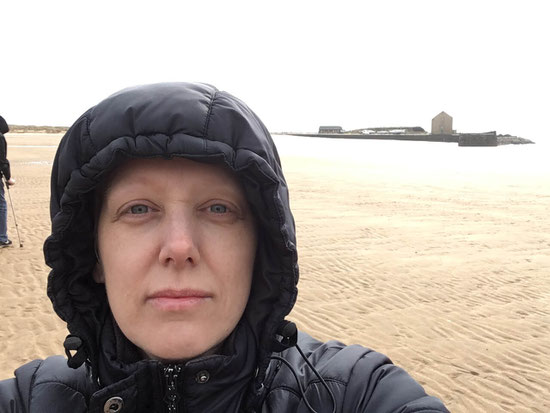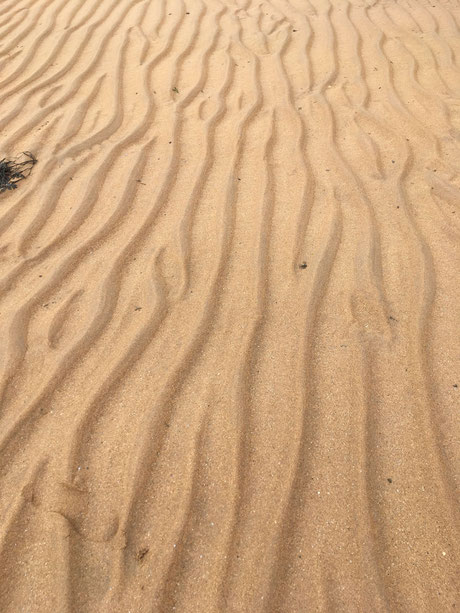 Beim Bummel durch den Ort entdeckten wir dieses coole Schild... :-)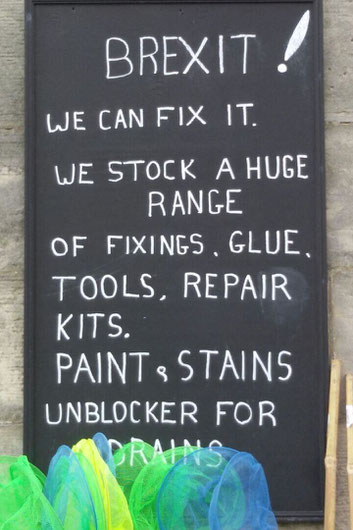 St. Monans ist das kleinste Fischerdorf im East Neuk of Fife
("Neuk" ist das schottische Wort für Ecke) und hatte früher eine florierende Fischerei- und Salzindustrie.
Die hübsche Kirche stammt aus dem 14. Jahrhundert und war bei unserem Besuch leider geschlossen.
Wie auch hier, haben viele Friedhöfe in Schottland eine tolle Aussicht!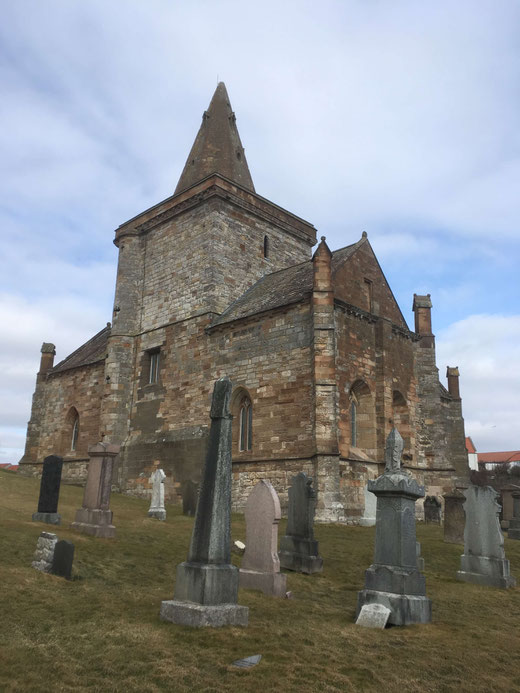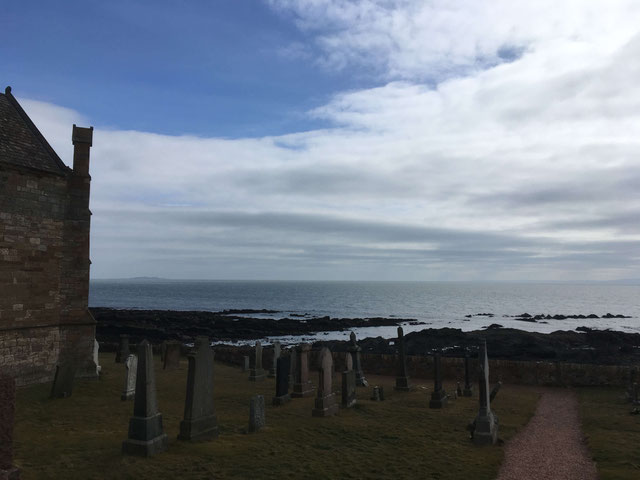 In Crail waren wir auch bei unserem letzten Besuch in Fife schon einmal. Aus der Töpferei habe ich dieses Mal zwei Kaffeebecher mitgebracht und wieder die Katze mitten in der Auslage bewundert. ;-)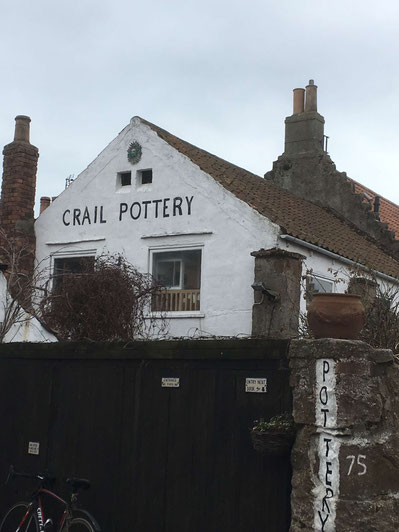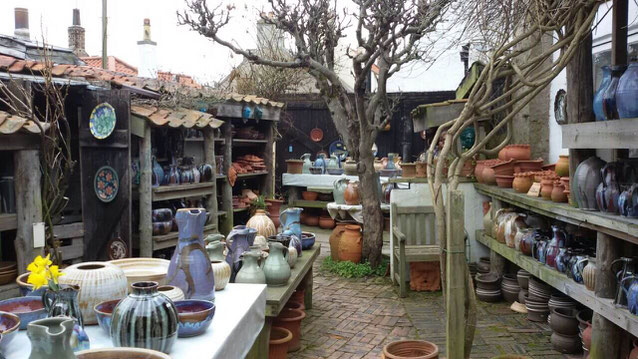 Da ich schon immer mal einen Afternoon Tea probieren wollte, hatte ich für nachmittags einen Tisch im Café Kitschnbake in Newport-on-Tay reserviert. Beim Afternoon Tea gibt es sowohl pikante als auch süße Speisen und man muss nicht zwingend Tee dazu trinken...
Wir hatten u.a. Sandwiches mit Thunfisch, Schinken und Ei, Hack im Teigmantel sowie eine ganze Etagere voller Scones, Marmelade und Kuchen.
Zum Abschluss durfte ich dann noch eine Kuh aus Papier falten... ;-)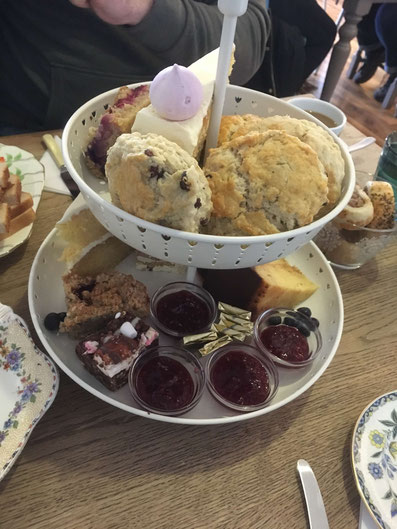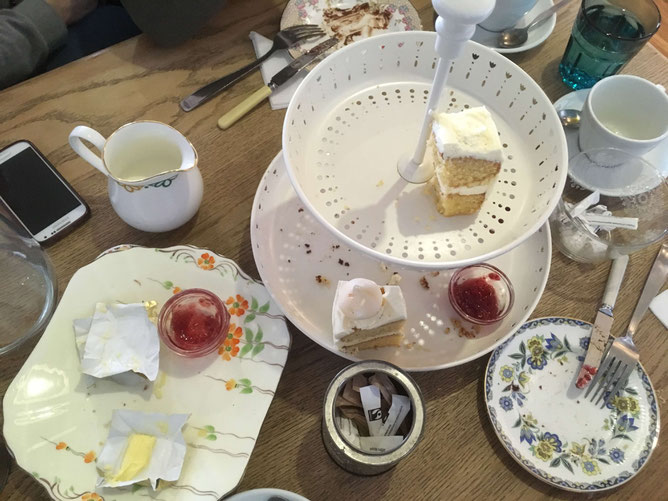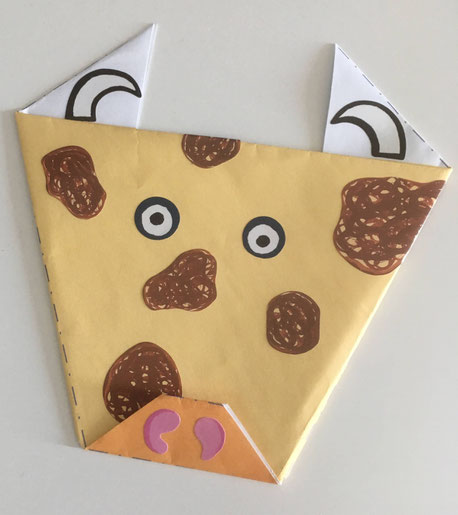 ---
Kingsbarns Distillery und Dundee Law Viewpoint
An Tag 7 haben wir zunächst unsere Mitreisenden zum Flughafen Edinburgh gebracht, weil sie leider an diesem Tag schon wieder nach Hause mussten. Wir sind dann noch zur Kingsbarns Distillery gefahren. Eine Führung hatten wir dort schon im Oktober 2017, so dass wir nur durch den Shop gebummelt sind. 
Anschließend sind wir nochmal auf den Dundee Law Viewpoint hochgefahren, wo man eine tolle Aussicht auf den Firth of Tay und die Tay Bridge hat.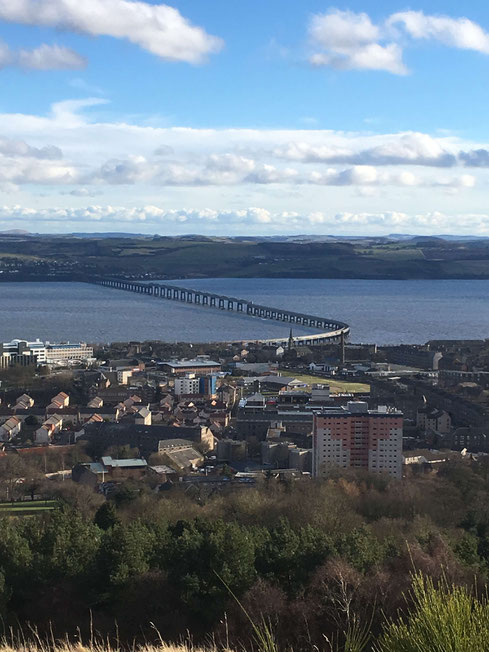 ---
Abreise
 Leider mussten auch wir irgendwann wieder nach Hause... :-(

Aber wir planen natürlich schon wieder für das nächste Mal.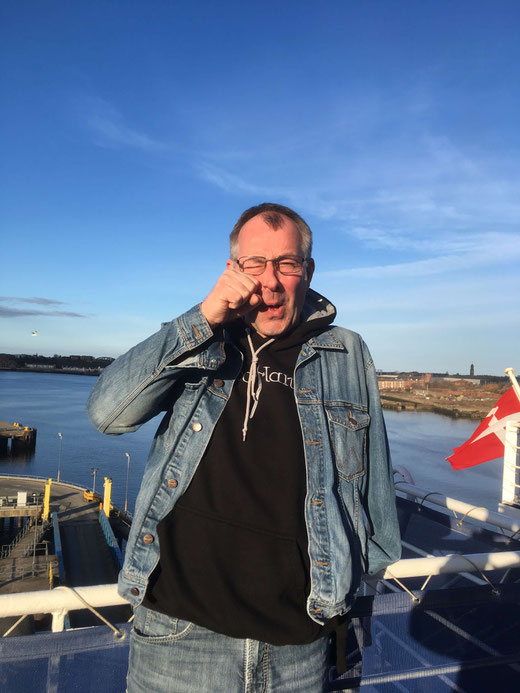 ---
Danke an meine Mitreisenden, dass ich einige eurer Fotos verwenden darf. :-)

---
---
---