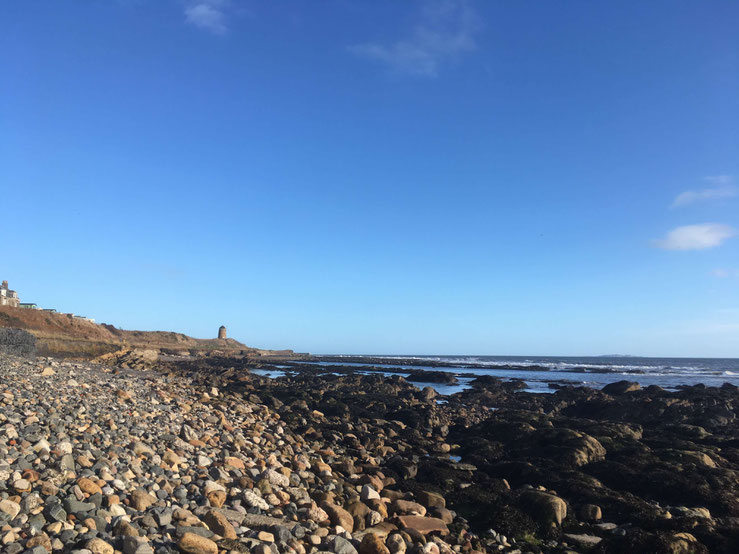 ---
Hello everybody,
first of all, I hope that you are well and that you will be getting through the Corona pandemic unharmed. Fortunately, we are just fine and our loved ones are okay as well. 
I wasn't sure if I should even write a new blog post...
I am fully aware that this is merely a "first world problem".
Of course, everybody's safety and health are far more important than a cancelled holiday.
---
Fife

Normally, I thought I would be sharing some new adventures from Fife with you. I am sure we are not the only ones whose travel plans for 2020 were affected by the current pandemic. So far, we postponed our trip to Fife from March to October, hoping that things will have improved by then. If not, we are going to postpone it further.
Update September 2020: We have decided to postpone the October trip further.
Did you have things for 2020 that you were looking forward to do and that you've now had to cancel? Did you have any travel plans?
---
Islay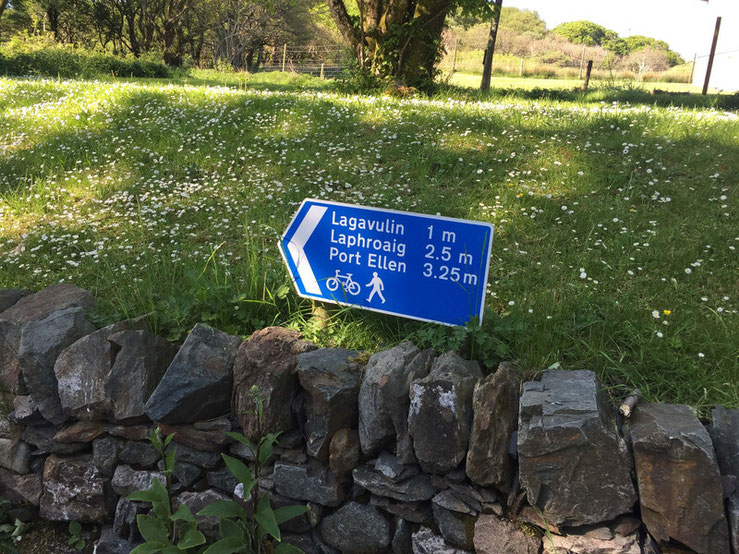 ,UPDATE 29 April 2020: I have finally cancelled the trip to Islay for this year :-(
Technically, we still have a booking for Islay for the end of May...
Just like many other events the Islay Festival has already been cancelled. It's especially hard for the Royal Edinburgh Military Tattoo which would have celebrated its 70th anniversary this year without ever having to cancel a single show in its complete history... :-(
As agreed with our host, I will still wait a little until I cancel the cottage. Should we be forced to do so (as I am quite sure we will be) he is going to reimburse our deposit. Unfortunately, his cottage is already booked for next year's festival so I am already looking for an alternative for 2021. By then, we hopefully should be out of the woods. (Update September 2020: We have found something).
DFDS has so far abandoned all crossings between Amsterdam and Newcastle until 20 May 2020.
Update September 2020 
After the ferry crossings were finally cancelled until mid-July, we would now have to quarantine for two weeks when arriving in the UK from the Netherlands.
---
Home sweet home
I am lucky to be able to currently work from home. My IT connection is working fine and I can do anything I would do at the office. Of course, I miss some of my colleagues, but I have to admit that I really enjoy it. I would love to continue working like that all the time... ;-)
As home office saves me from a four hour daily commute I can use the unexpected after-work hours to bumble about the garden or the house. After a long day, I am normally no longer in the mood to do so.
What are you doing at home? Can you work from your home office or do you have to go in?
I managed to finish sewing a dress and some masks for a friend. We also cycled a lot more these past days than we did during the whole of last year... ;-)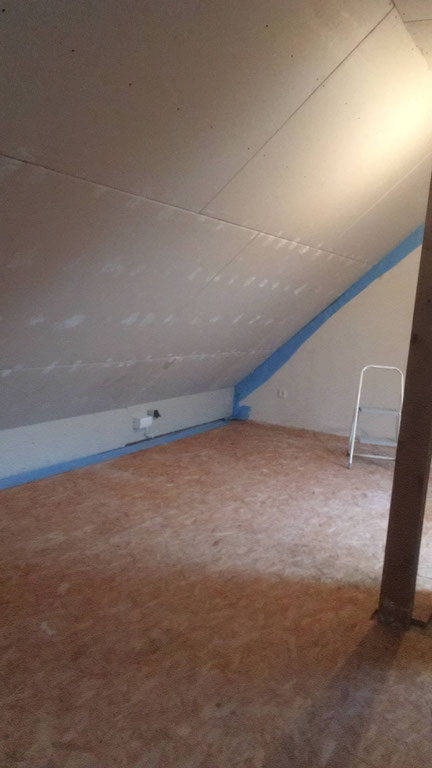 The current situation leads to the most absurd ideas ;-)
I decided to move my sewing room from the upper floor of the house to the attic.
I had planned to make much faster progress, but the weather was so good that it would have been a shame to spend the time "building"... so I only filled the screw holes and I started filling the joints between the plasterboards. The stairwell is still missing - there is only a folding ladder at the moment. Our design engineer is waiting for a new machine to be delivered from Italy...
Do you have any projects you would like to implement during lockdown?
---
Old photos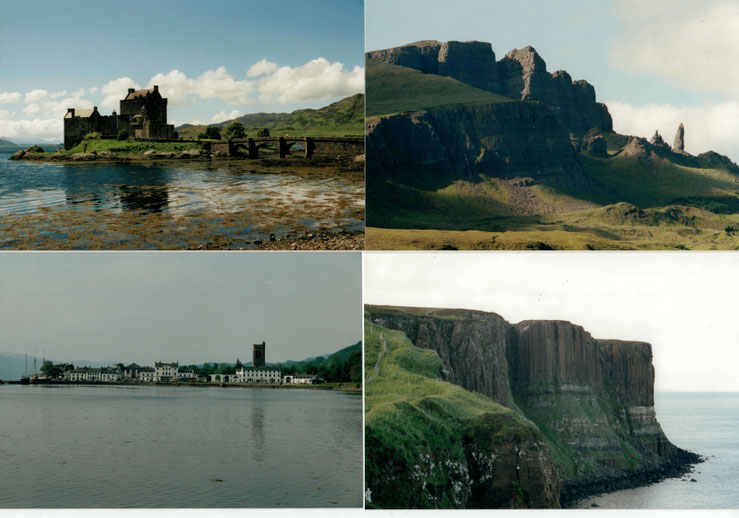 Did you get this request to participate in a WhatsApp challenge involving old photos from your childhood/adolescence? I got to see lots of funny pictures! :-)
While rummaging through old photo albums I discovered the pictures from our first trip to Scotland back in 2002. It was this trip that caused us to fall in love with this beautiful country and that has us returning again and again ever since. Who would have thought that I would even start blogging about it one day? ;-)
These are the only photos that have not been digitised yet. I just did a quick scan of the four photos above. I think, I will scan the rest as well and store them in the same place as all the others (I use an external  hard drive).
Where do you keep your photos and do you still look at them every now and then?
---
Well, that's it for now...
I would love to read your comments on what your original plans for 2020 looked like and whether you postponed them or cancelled them completely.
Stay safe!
---
---