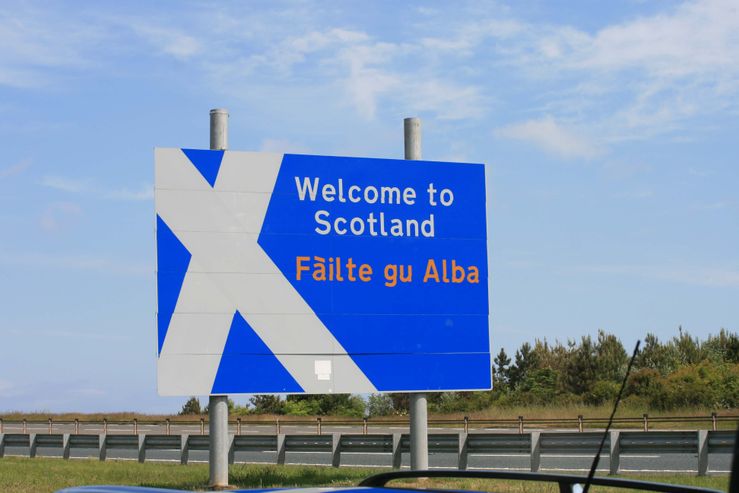 ---
On 4 January 2022, the UK changed into a high-risk area for travellers from Germany.
Different rules might apply for your country of origin.
Please check the official COVID regulations in Scotland at www.gov.scot.
---
And another update... 
COVID regulations in Scotland have been sharpened again and Germany has also declared Scotland (or the UK in general) a risk country again so you now have to quarantine for two weeks on return.
Please check the official information about COVID in Scotland at www.gov.scot.
---
The travel restrictions have sharpened again. You now need to self-isolate on arrival until you receive a negative test result.
Please check the official information about COVID in Scotland at www.gov.scot.
---
Please make sure what list (green, amber or red) your country is on before travelling to Scotland.
There are different measures in place depending on where you come from.
All official information about COVID in Scotland is available at www.gov.scot.
---
From 2 August 2021, fully vaccinated travellers from the EU and the US will no longer have to quarantine in Scotland for 10 days.
PLEASE NOTE that these rules, however, do not apply to France.
People still need a negative test prior to departure and a negative PCR test on day 2 after arrival.
As documentation you need the EU Digital Covid Certificate or the US Centers for Disease Control and Prevention's white card (CDC).
As usual, the official information about COVID in Scotland is available at www.gov.scot.
---
From May 17th, Scotland is going to lift some further COVID restrictions.
Most of the mainland will move to level 2, most of the islands (except Skye) will even go to level 1 (explanation of the individual levels can be found below). Moray and Glasgow remain in level 3, as the number of Covid cases is higher there.
Entries from abroad should still only be for absolutely necessary reasons and are subject to a "traffic light system".
So far, only very few countries are on the green list.
Entrants from countries on the yellow list have to self-isolate for 10 days and perform two PCR tests during this time.
Entrants from countries on the red list have to stay in a managed hotel quarantine for 10 days at their own expense, which they are not allowed to leave during this period.
There may be further easing in June.
As usual, the official information about COVID in Scotland is available at www.gov.scot.
---
On 16 April, some of the COVID restrictions were eased.
People may now meet 6 people from up to 6 households plus children under 12 outdoors
The national travel ban has been removed, but you may still not stay anywhere overnight
International travel is not allowed yet.
Official information can be found on the website of the Scottish Government .
---
Yesterday, Scotland's First Minister Nicola Sturgeon announced further ease of COVID restrictions in the coming weeks/months.
More people are allowed to meet in- and outdoors soon and shops, schools, other places will be allowed to go back to normal in several steps.
NATIONAL TRAVEL RULES
From 2 April, travel within local authority is possible for non-essential purposes.
From 26 April, travel within mainland Scotland can start again (tourist accommodation is allowed to open with restrictions in place).
INTERNATIONAL TRAVEL
So far, there is no new information on international travel to Scotland.
Restrictions might ease sometime around June 2021.
Official information on the new regulations can be found here.
Please watch this space for further updates.
---
Scotland is now in temporary lockdown.
The regulations are to be revised every three weeks. A return to the old "level system" is expected from 26 April 2021.
Travel for touristic purposes is prohibited. A negative COVID test in English, French or Spanish must be presented before departure. Travellers have to stay in hotel quarantine for 10 days at their own expense with additional tests taking place on day 2 and day 8. Hotel quarantine is 1750 GBP/person including accommodation, meals and COVID tests.
You can find detailed information on the website of the Scottish Government or Visit Scotland.
---
International tourism is restricted so please check if restrictions apply to the country you are entering the UK from. If you are allowed to enter, you need to fill this online form at least 48 hours in advance. Fines apply if you don't or if you leave important information out.
Depending on what country you are coming from you might have to quarantine.
As Germany is in a partial lockdown again (from 2 Nov 2020) we cannot travel at all unless it's for business purposes.

 In addition to the restrictions from the government, Visit Scotland points out that the Scottish Outdoor Access Code should be observed at all times.
---
Now, things are getting complicated...
Scotland's areas have been divided into five different restriction levels (0 - 4) which are reviewed every week. As it would be too much to mention them all here please check out the
---
New restrictions have been put in place
NATIONAL RESTRICTIONS
Food and non-alcoholic beverages can be served indoors in

b

ars, pubs and restaurants until 6 pm. Curfew is at 10 pm and

a

lcohol may only be served outdoors until then.

Hotels and their restaurants may open until 6 pm, but are not allowed to serve any alcohol after that.

Minimum distance in shops is 2 metres (there might be one way regulations in place).
REGIONAL RESTRICTIONS
These regional restrictions apply to
Edinburgh & the Lothians,
Greater Glasgow & Clyde Valley,
Loch Lomond & the Trossachs,
Stirling,
Ayrshire & Arran,
Forth Valley:
Licensed pubs, bars and restaurants are only allowed takeaway service from 9 to 25 October 2020.

Cafés are allowed to open until 6 pm, but may not serve alcohol
Hotels and their restaurants are open to guests only and may not serve any alcohol
Public transport should be avoided unless it's absolutely necessary
Casinos, pool and snooker, bowling and bingo halls must remain closed
People are asked to consider whether travel outside their region is necessary
HOLIDAY RESTRICTIONS
Outdoor activities, tours, coaches alongside other unconnected households are still possible if the operator's capacity allows. Please keep to your own household  and follow 2 m physical distancing (1 m for organised day boat trips). It's obligatory to wear your mask on coaches, tours and boat trips.

You can stay in self-catered accommodation (including caravans, flats and holiday cottages) with your own household observing the the current restrictions on indoor private gatherings.
If you are staying in a hotel, B&B or similar, you should book one room per household.
---
The German Federal Foreign Office has now officially declared Scotland a risk area
(might not apply to your country).
---
Scotland just returned to phase 4 from phase 3 meaning that restrictions will be sharpened again.
People who are able to do remote work should do so

Restaurants, pubs and bars have to close at 10pm
No visits to other households allowed (exceptions for people who live alone or alone with children for care purposes)
Outdoor meetings limited to 2 households and 6 people max. (not applying to children under 12)
Car sharing should be avoided
---
Only 6 people from two households are allowed to meet (excluding children under 12).
This applies to private homes and gardens as well as to restaurants and pubs.
---
While the partial lockdown in Aberdeen has been lifted new restrictions have been set up for Glasgow, East Renfrewshire and West Dunbartonshire.
Members of different households can meet outdoors, indoor visits to care homes or hospitals are limited.
---
Partial lockdown in Aberdeen
Due to increased Covid-19 cases in Aberdeen the city has gone back to a partial lockdown.
Trips to Aberdeen should be postponed until the situation is over.
---
Campsites
Hotels
Self-catering accommodation
Motorhome access
Wild camping
Gardens
Visitor centres, museums, galleries, zoos and other attractions
Outdoor activities
Weddings with a limited number of guests
Retail shops and shopping centres
Public toilets
Public transport (with limited access)
Restaurants, pubs, cafés and bars (indoors and outdoors)
Outdoor sports
Outdoor markets
Gyms
Contact sports
Event spaces
---
UPDATE 6 JULY 2020
 The 5-mile restriction was lifted on 3 July 2020

You can now book self-catering accommodation or visit your second home (with members of your household)
Restaurants, pubs etc. are allowed to serve customers outdoors from 6 July 2020
---
Phase 1 (complete)
The distance to people outside your own household should be at least two metres, both indoors and outdoors

If it is not possible to keep this distance, you should consider going somewhere else
You should avoid going more than 5 miles from your place of residence for leisure activities
If possible, travel on foot, by bicycle or by car
Many facilities are closed (e.g. visitor centres, parking lots, campsites, toilets)
The following sports may be practised outdoors without restriction: Jogging, cycling, fishing, golf, tennis, riding, archery, hiking, water sports, walking
It is allowed to use public places for recreation
Up to 8 people from two households are allowed to meet once a day. However, they should bring their own food (e.g. when having a picnic)
Food and drink can be picked up from restaurants
Garden centres and nurseries are open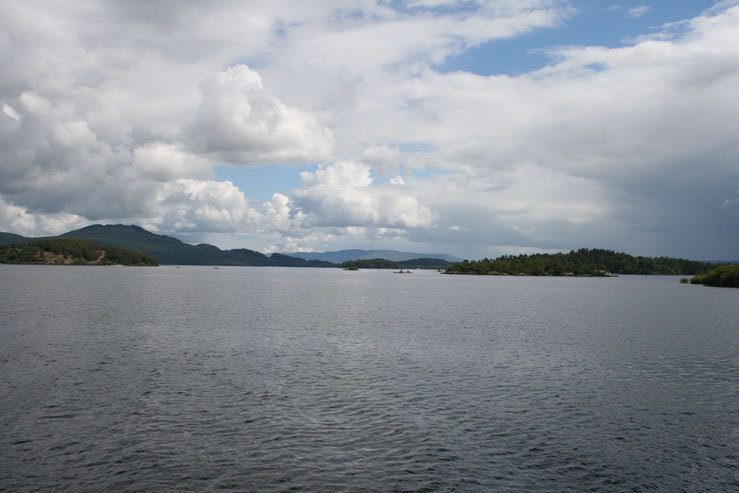 ---
Phase 2 (complete)
Larger groups of friends/family are allowed to meet outdoors
It is allowed to meet with people from another household indoors
Excursions within the region (approx. 5 miles) - for the purpose of recreation or exercise - are possible again
Visits to small retailers are allowed
Public transport can be used to a limited extent
Playgrounds can be visited
Weddings/civil ceremonies with a limited number of guests can be held
Restaurants and pubs can serve people outdoors
Sports is possible on courts
Professional sport can be practiced again
Open-air markets with limited visitor numbers can take place
You can visit gardens and zoos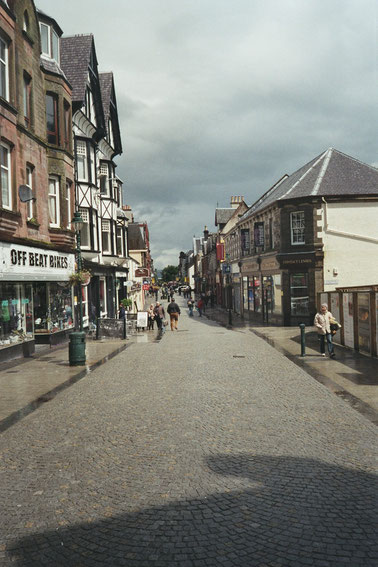 ---
Phase 3
It is allowed to meet with people from several households indoors
Excursions outside the region - for recreation or exercise purposes - are possible
Visits to larger retail stores are allowed
Public transport can be used to a limited extent
Museums, cinemas, galleries and libraries can be visited
Weddings/civil ceremonies outside the closest family are allowed
Restaurants and pubs can serve people both indoors and outdoors
Overnight stays in hotels, B&Bs and holiday homes might be possible again (ATTENTION! Does not necessarily apply to international guests!)
Training at he gym can be resumed
You can visit religious places
Live events with a limited number of participants can take place
---
Phase 4
You can meet other people again
Shopping and eating out is possible without restrictions
Public transport can be used in full
Weddings/civil ceremonies can be held without restrictions
Live events can take place with relaxed measures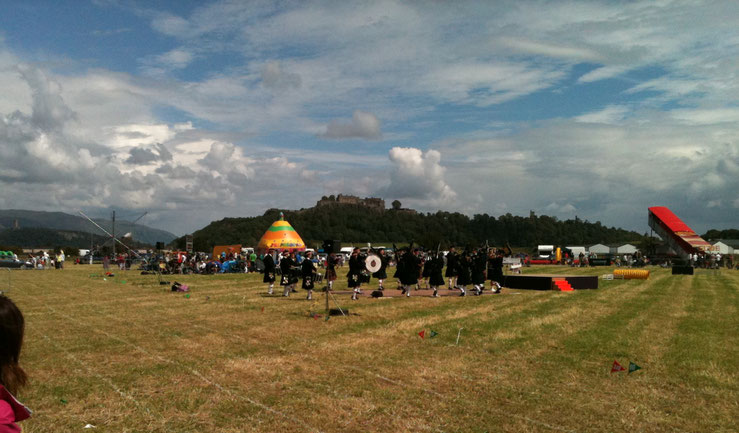 ---
There is no fixed date on which the individual phases take effect - it's a weekly decision depending on the number of infections.
If the trend turns negative, there could also be a step backwards into a previous phase.
At present, it looks as if restricted travel will be possible again from 15 July 2020.
Whether this also applies to international guests, however, yet remains unclear.
People entering from abroad (e.g. UK citizens who work abroad for a while) currently have to go into self-isolation for 14 days.
DFDS, which we normally use, has currently suspended all ferry services between Amsterdam and Newcastle until 30 June 2020 (Status: 16 June 2020).
---
---