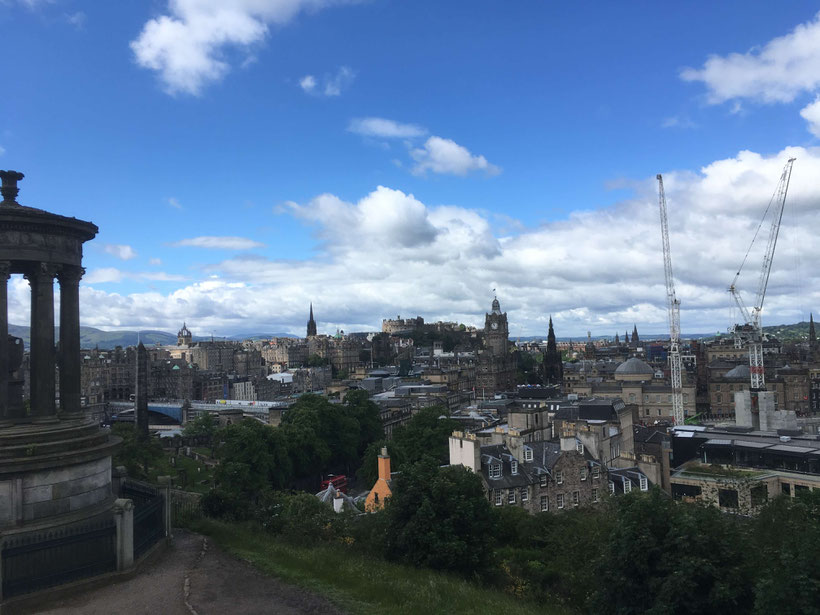 Do you know that? You visit a city several times and somehow always end up in the same places? After more than ten visits to Edinburgh, this time, I finally made it to some locations I didn't know yet... ;-)
---
Calton Hill
Calton Hill is located at the eastern end of Princes Street and was created by volcanic activity about 340 million years ago - just like Castle Rock (the hill dominated by Edinburgh Castle) and Arthur's Seat. It offers great panoramic views of the city up to the Firth of Forth and the Forth Bridge.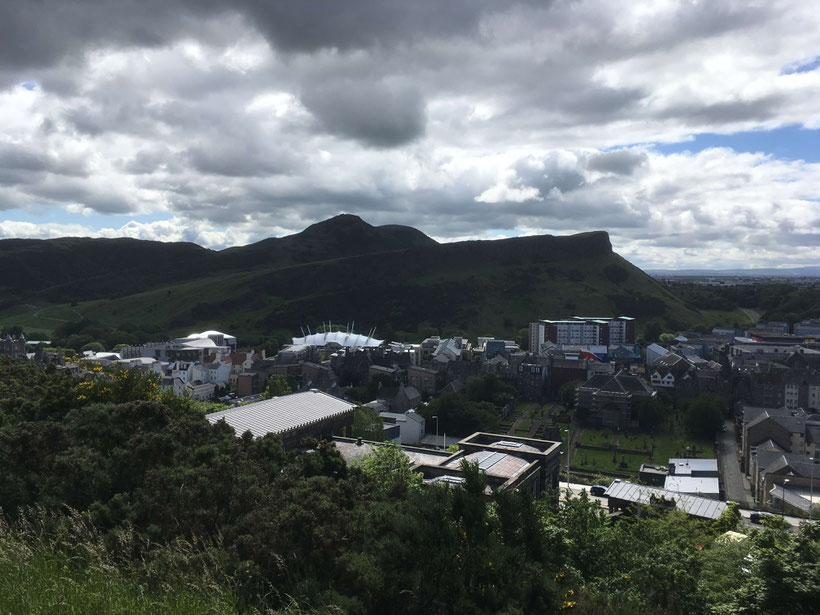 Calton Hill is the birthplace of astronomy and timekeeping in Edinburgh. Its central point is the City Observatory of 1818 which now houses contemporary art under the name "Collective". Admission is free - unless you would like to throw some money into a donation box or have it debited via a card reading terminal.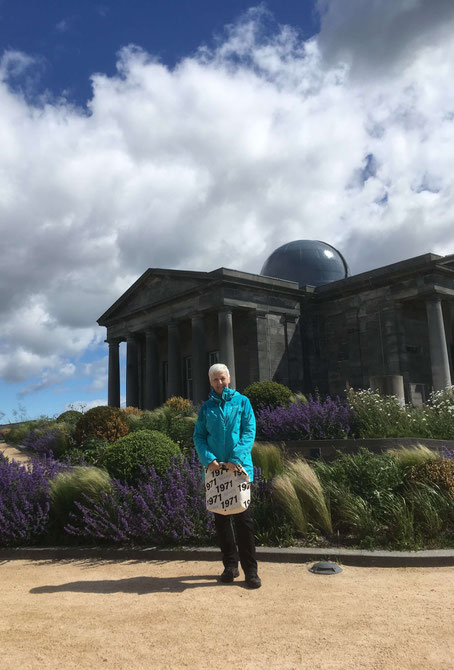 Atop Nelson Monument you will find a "time ball" that drops at 1pm every day. It helped ships in the Port of Leith set the accurate time and was later replaced by the One O'Clock Gun at Edinburgh Castle. Originally, the sailors set their chronometers by walking up Calton Hill and observing the clock in the window of Transit House.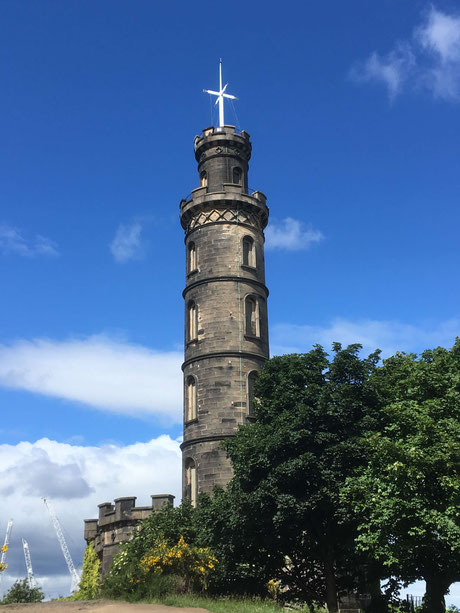 Calton Hill is home to a number of impressive buildings and monuments, including the Dugald Stewart Monument, a popular photo spot reminiscent of a Scottish philosopher.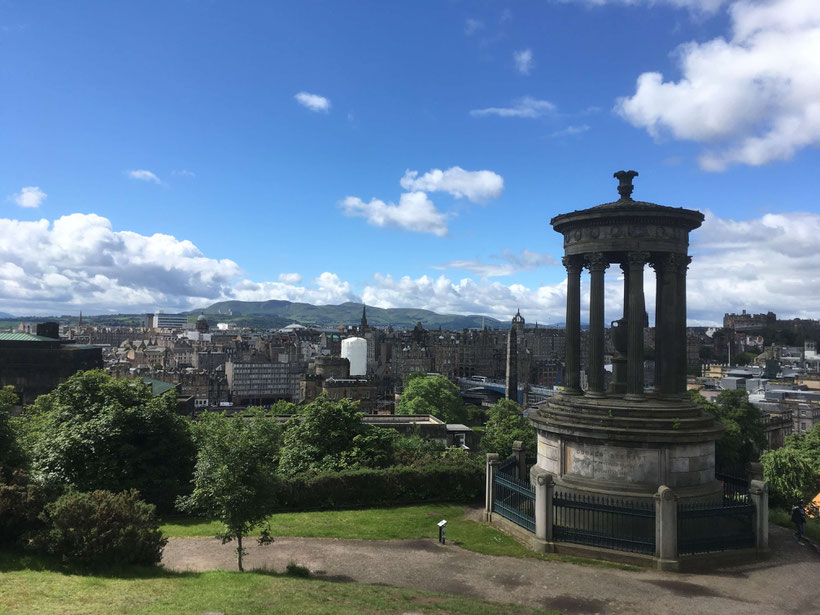 When we were there, there was the "Oor Wullie Big Bucket Trail". Oor Wullie is a legendary Scottish comic book character from the "Sunday Post", which is almost unknown in Germany. The individually designed figures sit on a bucket and can be found in several Scottish cities until 30 August 2019. In Edinburgh, they are located on every corner, including Calton Hill... ;-)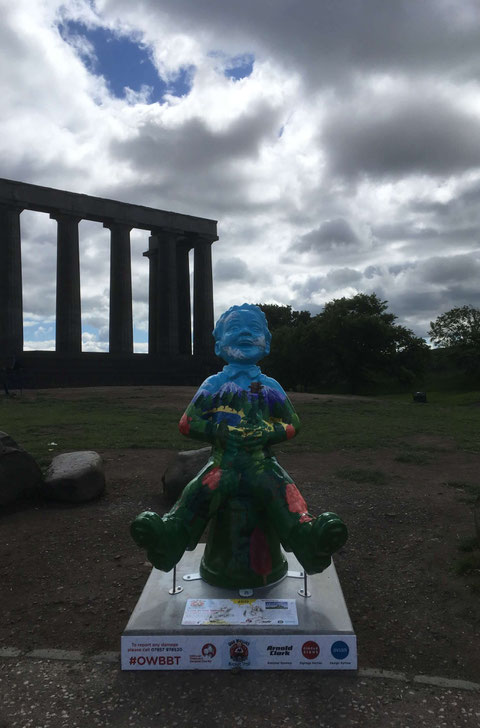 ---
Salisbury Crags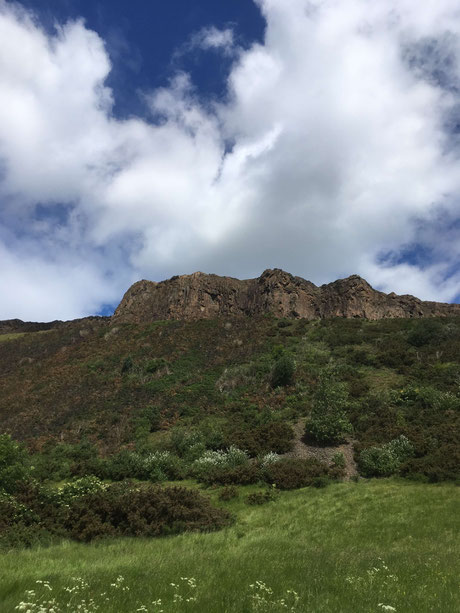 The Salisbury Crags are in the western part of Holyrood Park and can be reached on foot, e.g. via the "Radical Road" that was paved after the so-called "Radical War" of 1820 to enforce reform demands in the UK and Ireland. When we got there this path was closed due to rockfall, so we had to take an alternative route.
Please note that the Salisbury Crags require proper walking shoes!
The path is not suitable for people with walking disabilities.
Unfortunately, we didn't have time to climb Arthur's Seat, which is right beside the Salisbury Crags. You have to be a really good walker - the mountain is much higher and steeper than it looks from a distance. ;-)
I know that I definitely want to go up there someday.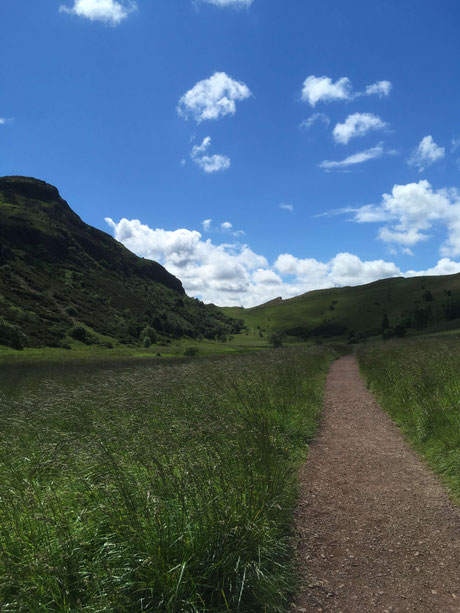 The views over the city from the Salisbury Crags are just as exquisite as they are from Calton Hill.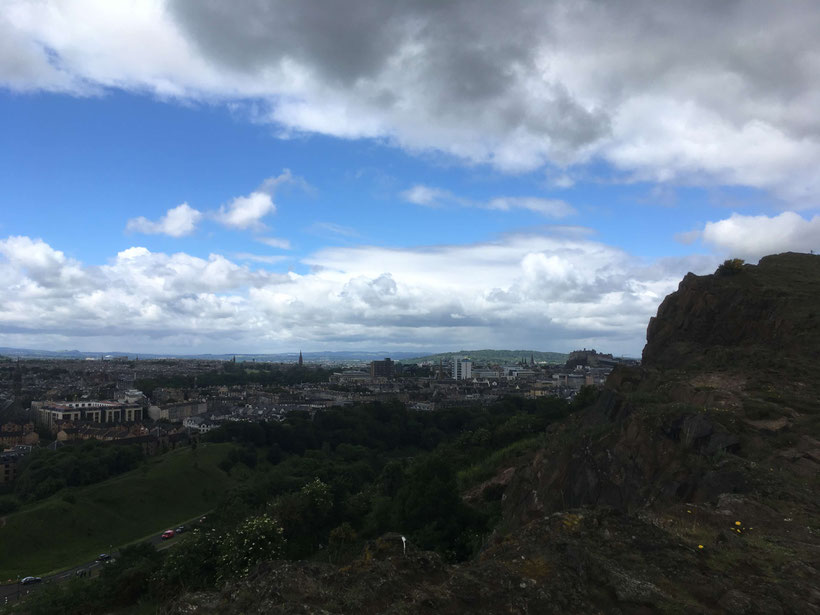 ---
Victoria Street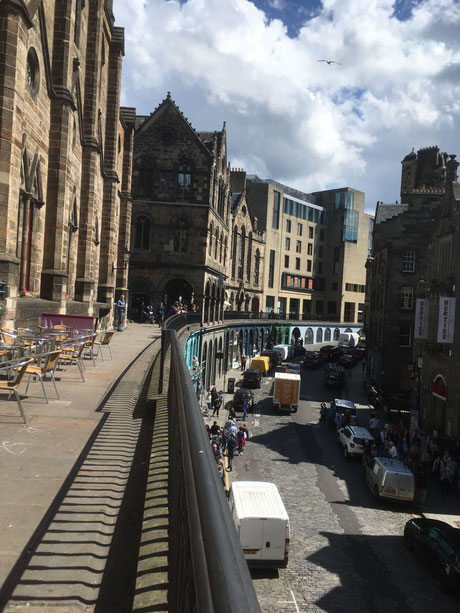 Victoria Street must be one of the most photographed streets in Edinburgh. The road has two levels and is accessible via steps from the Royal Mile. There are numerous shops, restaurants and bars with colourful shop fronts. It is assumed that Joanne K. Rowling based Diagon Alley in Harry Potter on Edinburgh's Victoria Street.
"Oink!" offers pulled pork rolls for the hungry (no option for vegetarians, though). Around lunchtime, there is always a long queue on the sidewalk... As we had a table reservation at another restaurant, we did not try. ;-)
If you're interested in high-quality clothing I recommend "Walker Slater". The staff was super helpful and made sure that my friend got a matching skirt from the warehouse for the next day. Unfortunately, I haven't had the opportunity to wear my tweed blazer yet - due to the high temperatures in Germany... ;-)
If you walk down the street, you get to Grassmarket Square where you can find pubs, restaurants, shops and the Cold Town House Brewery. Its terrace has a superb view of Edinburgh Castle.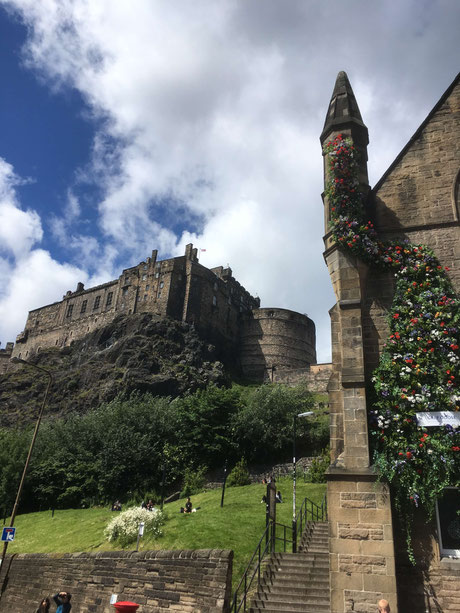 ---
Culinary experience
In Edinburgh, you will find something to suit everyone's taste. We had several meals at the "Dishoom" which offers Indian cuisine. As it is always fully booked in the evening you can only reserve tables until 5:15pm. People queue in front of the shop for hours to have dinner.
However, one day we had a great breakfast comprising of omelette, date/banana porridge, naan, coconut yogurt with honey and fruit and chai latte "ad nauseam" ;-).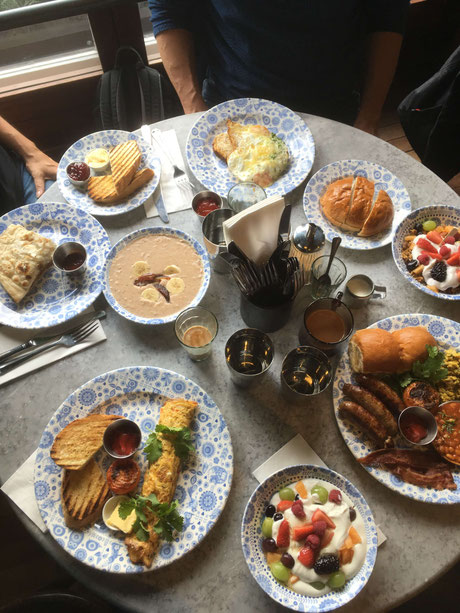 We had lunch there on another day as well. Delicious!
We also tried "The Refinery" and the "Wagamama" which are both directly beside the "Dishoom" and really enjoyed our food there as well.
---
Gallery
Some further impressions...
---
Do you have favourite spots in Edinburgh that are worth visiting?
I would love to get your recommendations and comments.
---
---
---