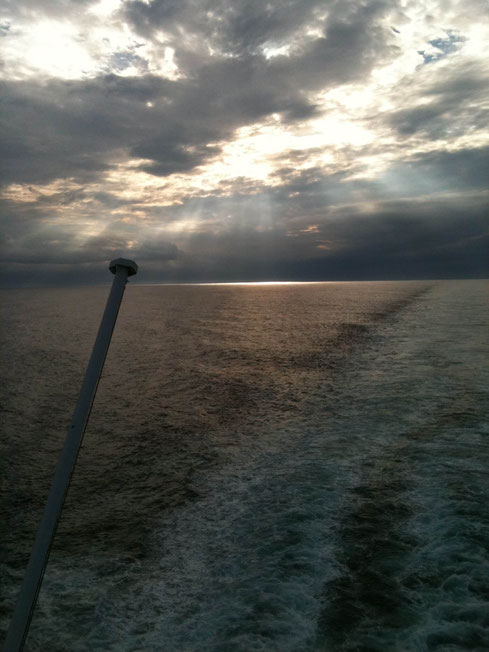 I am very much looking forward to going to Scotland again in a few weeks! :-)

After having travelled there several times already, there is not much planning involved for us anymore..
We love B&Bs and self-catering cottages which I use to book online. Often, I come across a nice place while surfing the internet and then I book it.
When we went to Scotland for the first time in 2002, we had only reserved the first few nights. We drove from place to place and simply knocked on B&B doors bearing a "vacancies" sign. We were never forced to camp under a bridge which I would not be so sure of today... ;-)
Speaking of camping, I do not have any experience..
I know that wild camping is usually not a problem in Scotland if you follow along some simple rules which you can find in the Scottish Outdoor Access Code. Places in which camping is not welcome are signposted accordingly. Of course, you can also find official camping sites.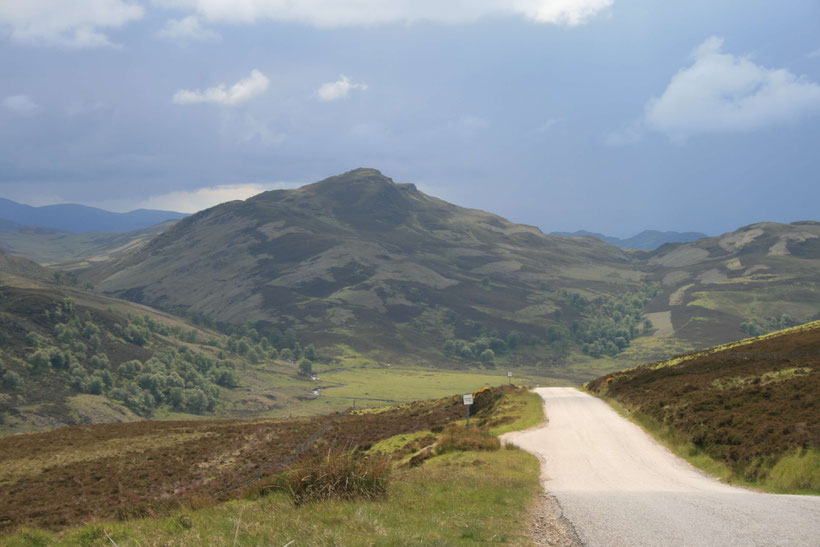 Scotland packing list
So, what do you need for a holiday in Scotland?
What clothing you take along with you depends on the weather and your activities. If you plan to visit a fancy restaurant or club you should check whether they have a dresscode before going there - otherwise, you might be refused access (as happened to friends of us who were not admitted into an Edinburgh restaurant).
Most restaurants and pubs (where we also like to eat) are fine with casual wear.
I just like walking through the landscape so I do not need very much.

---
Update 15 June 2023
From October 2024, you will need a valid ETA form to enter the UK.
I have posted a separate article for this purpose (link will follow shortly).
---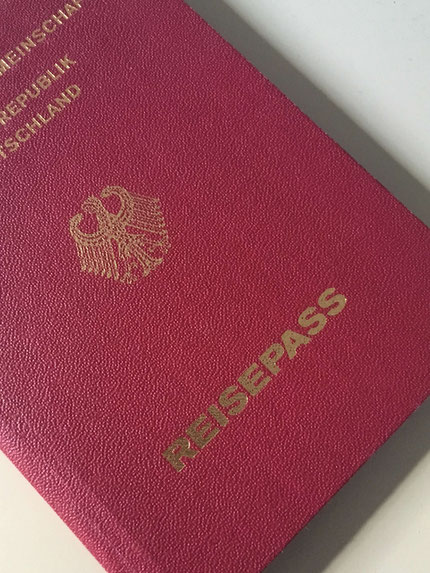 ---
UPDATE January 2021:  Brexit
Since Brexit took effect on 1 January 2021 there are some new rules for EU citizens.
You need a valid travel passport instead of an ID card.
This regulation starts on 1 October 2021.
Until 30 September 2021 you can still use your ID.
Tourists from the EU do not need a visa.
If you travel by car your EU driving licence remains valid.
Please take your green insurance card with you.
The European Health Insurance Card (EHIC) can still be used. You should also have an international travel, health and return insurance.
Please click here for further Brexit information.
---
Things you MUST NOT forget:

Passport (from 1 October 2021)

ID (only allowed until 30 September 2021)


Ticket(s)

Driving licence and green insurance card (if you travel by car)


Health insurance

British Pounds (you can pay by card almost anywhere, but a little cash can't be wrong)
PLEASE NOTE: British Pounds
There are English and Scottish pound notes. If you do not use all your cash, only English notes can be returned to the bank - at least in Germany (coins cannot be returned).
Please check whether you have English or Scottish pound notes...
---
Things I always take with me:
Trekking shoes (I honestly do not take any other shoes with me anymore)

Slippers (for the cottage/B&B)

Outdoor jacket (I have a 2-in-1 system consisting of a rainproof jacket and a fleece you can zip in/out)

Jeans and trekking pants

Fleece shirts/sweaters

Depending on the season: T shirts (it can get really nice)

comfortable socks and underwear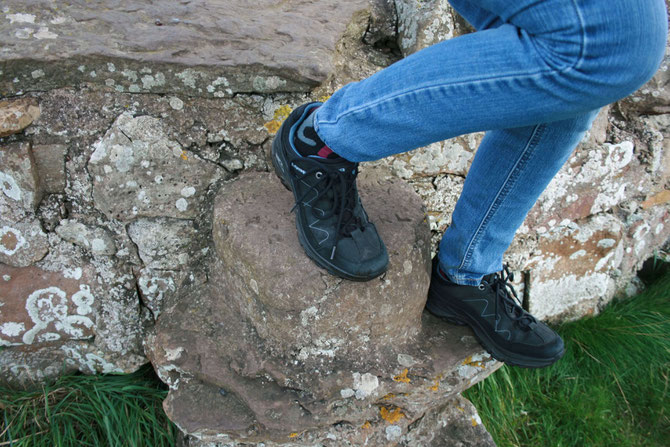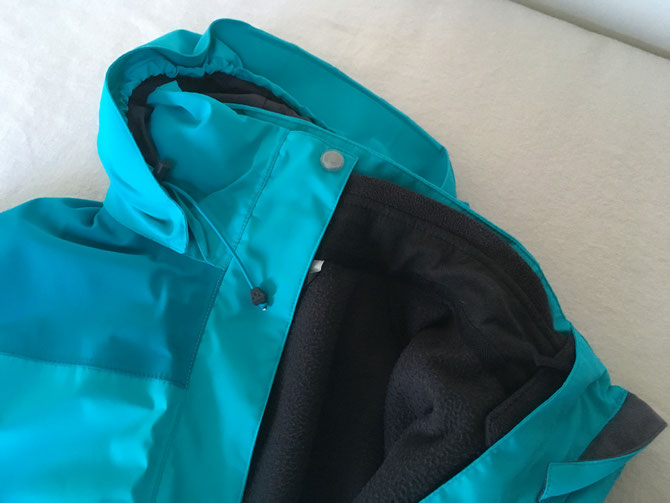 ---
Other useful stuff:
Scarf/Buff

Umbrella (I prefer a hood)

Hat/baseball cap (if you like it)

Cushion (if you want to sit on cold surfaces)

Sunglasses - yes, sometimes you can even use those ;-)


Picknick kit (I have a picknick backpack containing a blanket, plates/glasses, a corkscrew, cutlery and cooling compartment)

Books (if you do not have an e-book reader or tablet computer)

Binoculars
---
Electrical/electronical devices:
IMPORTANT! Travel/Plug adapter to be able use or recharge your devices
(The UK has plug type G, 230 V/50 Hz)

a multiple socket outlet if you do not have that many travel adapters

Mobile phone and charging cable


Camera and charging device and - if necessary - tripod

Sufficient quantity of memory cards (or films if you still use them)

E-book reader or tablet computer (check whether your accommodation offers Wi-Fi)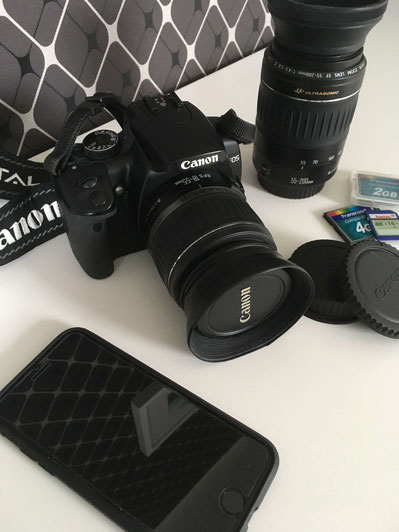 ---
Useful things for your accommodation:
This is strongly dependent on the type of accommodation We mostly book cottages that are already equipped rather well.
hair dryer

toilet paper

trash bags

washing-up/dish liquid/dishwasher tablets

Detergent

Coffee/Tea (filter paper depending on device available)

(Sparkling) Water

Salt, sugar

Spices (if you cook yourself)

Oil, vinegar

(Alkoholic) Beverages according to your taste ;-)
Our cottages often had spices, oil, vinegar, sugar, salt, pepper, coffee and tea available when we got there.
This time, we will be staying at Baillie Scott Cottage again, because we liked it so much last October.
No need to bring along much stuff there...
We will buy food for daily use locally.
---
Body care/Medication:
Necessary medication

Plaster strips, blister plaster

pain killers if needed


shower gel, shampoo

Tooth brush, tooth paste

Sunscreen

Insect repellent (the midges can really be annoying)
How much stuff you take with you to Scotland also depends on how much space you have for luggage.
As we use to travel in our own car we have enough space for everything. Things look different when travelling by plane so you might have to go shopping at your destination.
I hope, this packing list comes in handy for your trip to Scotland. If you have additions or corrections I would love to read your comments. :-)
---
---