Do you know this, too?
I had planned to release this post a lot earlier, but somehow the world got in the way...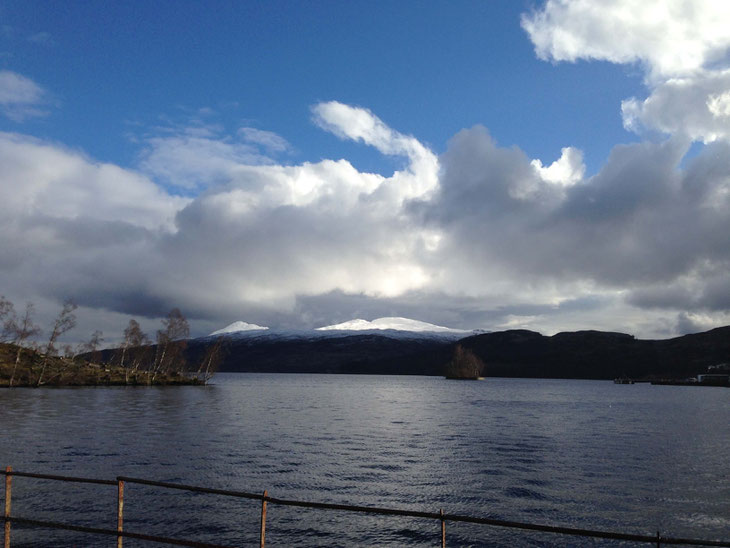 Before Christmas, appointments with friends, invitations and other commitments just seem to double.
I get almost everything done, but I have to squeeze it into a limited time span.... ;-)
I guess it can be considered my own fault to actually use some of that limited time to move our books to another room (to give my other half more space for his Whisky collection)! ;-)))))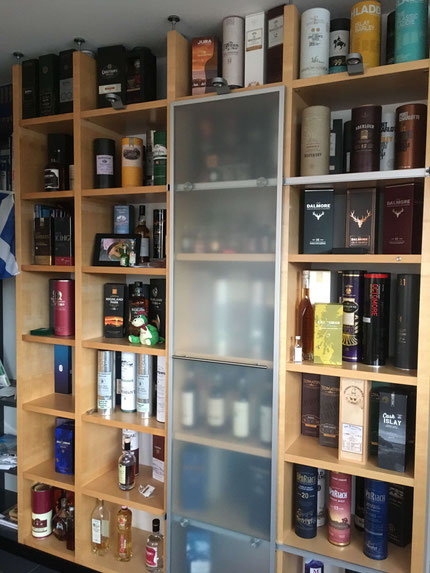 At least, I was able to finish a few Harris Tweed cushions and table runners during my sewing course.
If I didn't attend it regularly, I wouldn't get anything done at all... ;-)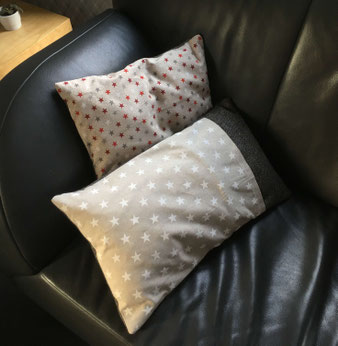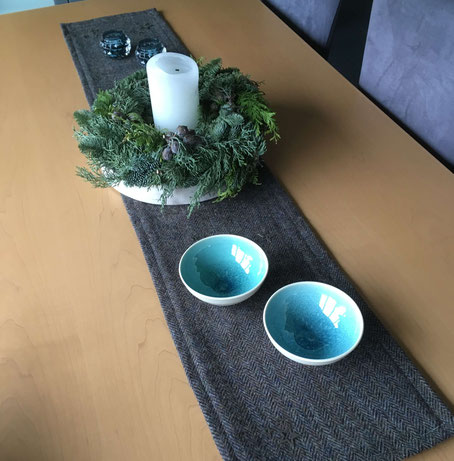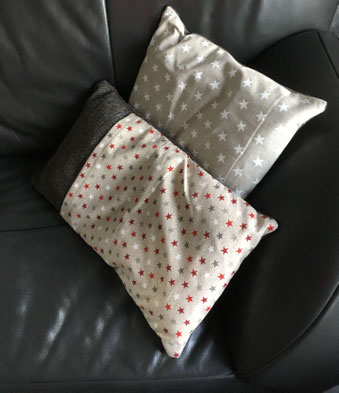 Two types of cookie dough are already waiting in the fridge and I am planning to do some more.

This year, I have "snow balls" (although they turned out to be rather flat this time...), star-shaped cinnamon cookies, stollen cookies, fruit slices and vanilla cookies.
A few years ago, I decided to establish Dundee Cakes as my very own personal "Christmas tradition".
I bake them shortly before Christmas Eve and use some of them as gifts.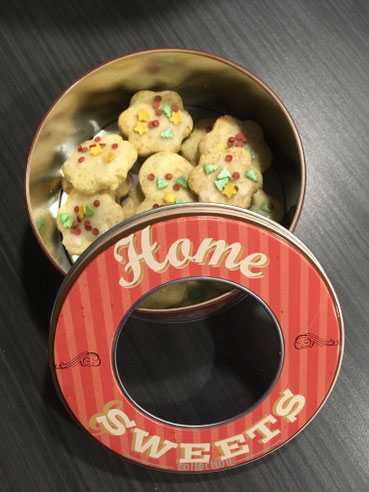 Vanilla cookie recipe
(Please note: Weights and temperatures are in German)

150 g flour

1 level teaspoon of baking powder

1/2 teaspoon of salt

125 g butter (diced)

220 g sugar
1 egg

vanilla pulp (or vanilla flavouring)
Mix flour, baking powder and salt.
Cream butter and sugar.
Stir in egg and vanilla and knead into the flour mix.
Use your favourite cookie cutters to cut into shape.
Bake at 180 degrees Celsius until golden (took me about 10 mins.) and decorate.
---
2018 travel plans

For me, a year lacking a visit to Scotland is a wasted year - so we already booked for 2018. ;-)
We are going to Baillie Scott Cottage again as we liked it so much in October.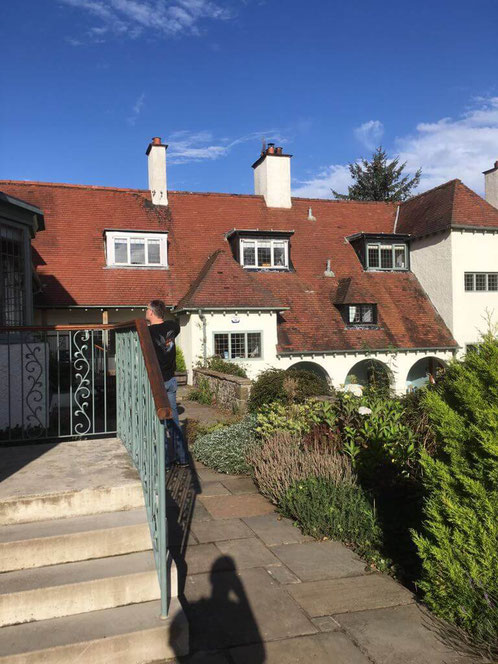 I am really excited about the progress of the Dundee Waterfront project and the new V&A Design Museum. Beside St. Andrews, we are planning to visit several places we did not make it to in October.
Our list contains small villages like St. Monans, Pittenweem and Elie, but also trips to Fettercairn and Aberdeen. Maybe we will also go to Pitlochry again (we have visited it several times before).
---
Getting there

We will be driving in our own car again using the DFDS ferry between Amsterdam-Ijmuiden and Newcastle-upon-Tyne.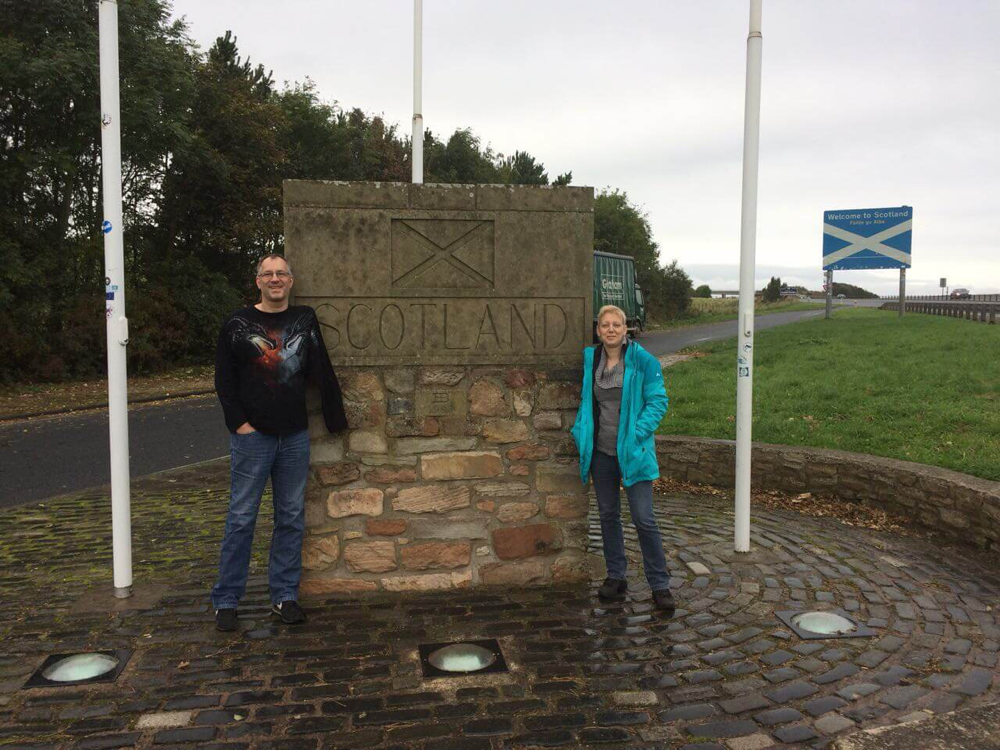 ---
Merry Christmas and a happy new year 2018!
With this winterly photo I took at Loch Katrine in February 2017,
I wish you happy holidays and a good and healthy start into 2018.
I hope to extend the functions of my blog a little further next year - I am still a bloody beginner.. ;-))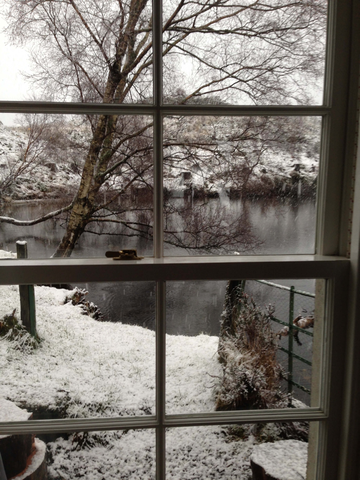 ---
---