First, I would like to wish all of you a happy new year.
As I still have to wait a little for my next trip to Scotland, I keep myself occupied with the window decoration for my living room... ;-)
One thing you notice immediately when spending a night in Scotland or Britain in general, is that home textiles are made to match each other - no matter whether you are staying at a hotel, a B&B or a self-catering unit.

You will find curtain fabrics identical to those of cushions, tablerunners or plaids. Sometimes even the wallpaper has the same pattern! I really like that matching look very much, although I have to admit that the wallpaper is sort of a controversial issue for me - less is more! ;-)
As I would love to have a little of that matching look for my home, I ordered some Harris Tweed to sew roman blinds for my living room. I also plan to make matching cushions and table linen later on, but will have to order some more fabric first - there isn't enough left for everything...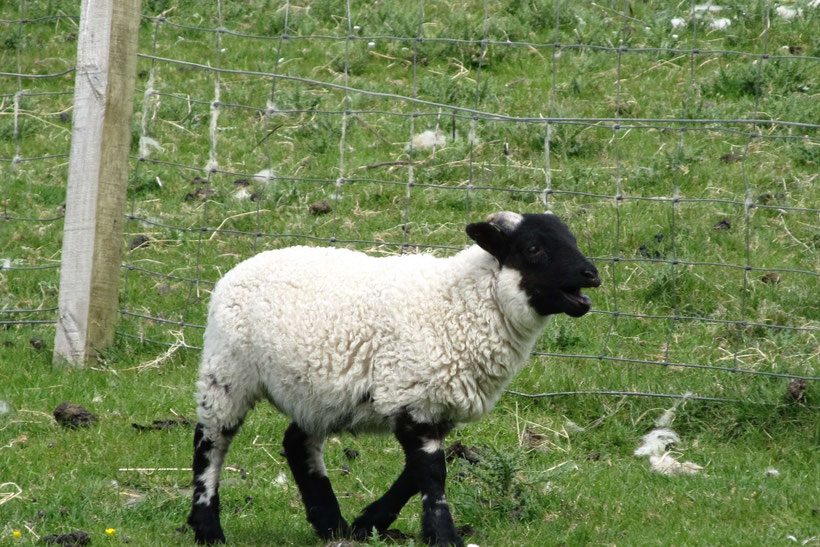 ---
Harris Tweed
is made of pure sheeps wool and can only be manufactured on four islands in the Outer Hebrides (Harris, Lewis, Uist and Barra). The wool is mixed and dyed using artificial colours as plants for natural dyes are now protected. The coloured wools are blended, carded (a process of aligning the fibres) and spun.
The yarns delivered to the weavers from the mill are hand-tyed to the ends of the previous weft to make it easier to fit them onto the loom. The Tweed is then hand woven on a treadle loom in the weavers' homes. After that, it goes back to the mill to correct small mistakes and to clean, steam, press and cut it into shape. When the fabric is in perfect condition, it is stamped with the famous "Orb Trademark".
Harris Tweed is the only fabric in the world that is protected by is own Act of Parliament.
 
To learn all there is to know about Harris Tweed please visit Harris Tweed Authority.

Thank you very much to Jane from the Harris Tweed Authority for your kind help.
..............................................................................................................................................................................................................................................................................................
Inspired by nature

Harris Tweed fabrics are often based on the colours of the landscape. You can also have various patterns (like Tartans, Kaona or Houndstooth). I especially like to use the herringbone pattern. I order my fabrics from Harris Tweed Hebrides which works really well, although it takes a little while to have them delivered to Germany.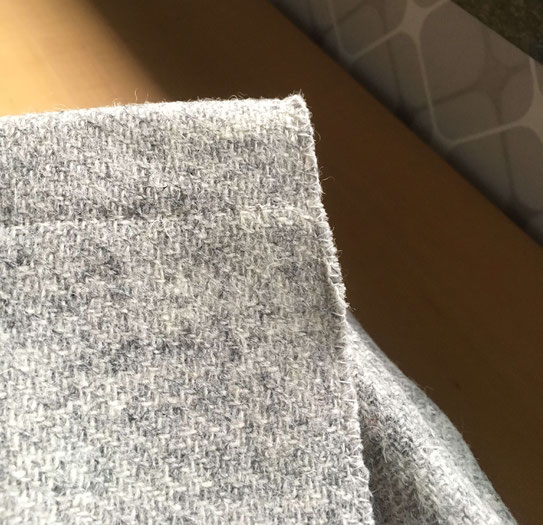 My rooms have neutral colours so I can decorate in whatever colour I please. As my wallpaper already has quite a strong pattern I decided to use a plain Tweed fabric for my roman blinds. I might sew more blinds in other colours later on so I can change whenever I feel like it.
As I am still in the process of making them I promise to post photos when I am done. :-)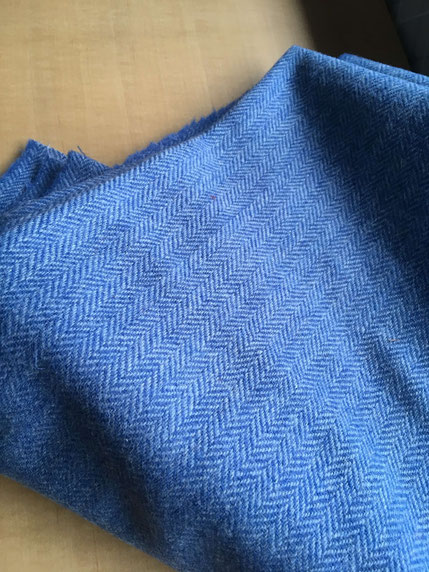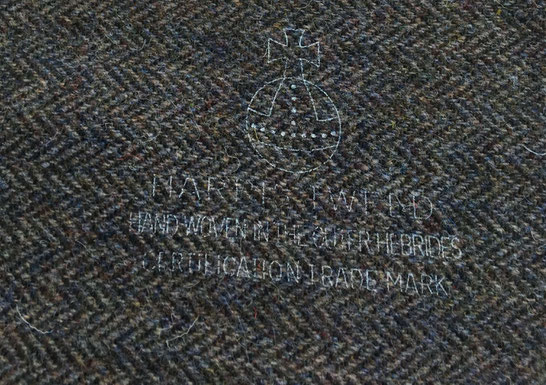 To sew my roman blinds, I followed the instructions provided by Dots Designs.
They are in German, but there is also a video which does not need much explanation.

Thank you very much to David from Dots Designs for allowing me to set a link.
Now, I only need to go on holidays/vacation to Harris or to one of the other islands to take a closer look at where this unique fabric is made. I haven't made it there yet, but would really love to go. ;-)))
Do you like Tweed, too?
I am looking forward to your comments.

---
Useful links
Harris Tweed Authority
Learn everything about Harris Tweed

Harris Tweed Hebrides

Harris Tweed Hebrides homepage and shop

Dots Designs
www.dots-designs.de/raffrollo-selber-naehen/
You can find the instructions - including a video - for the roman blinds here (in German)

Natasha Marshall
This is where I bought the linen you can see in the photo at the bottom of the article
Of course, there are a lot more links to the places mentioned above.
I only quote those that gave me a permission to do so.
Thank you very much to Jane from www.harristweed.org, www.harristweedhebrides.com, www.natashamarshall.com and www.dotsdesigns.de,

I am sure you will find all further information via your search engine.
---
---