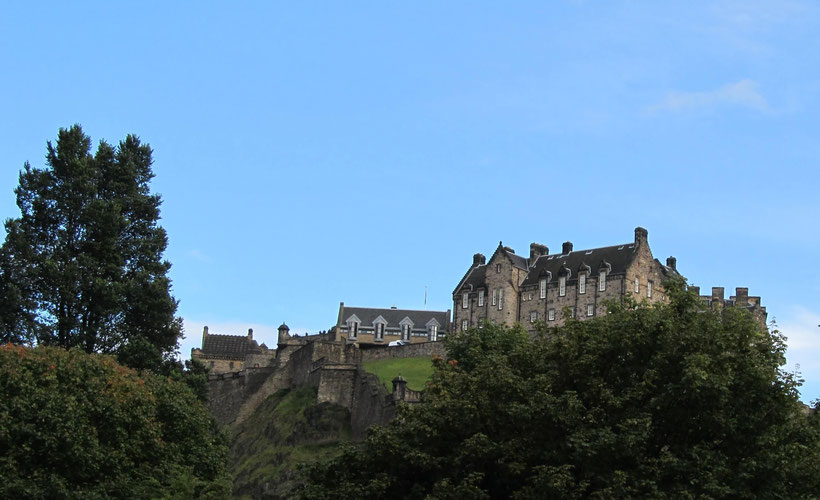 ---
Bei uns vergeht kein Jahr ohne mindestens einen Schottland-Trip.
In diesem Jahr sind es sogar drei und wir freuen uns schon riesig darauf!
---
Edinburgh und Speyside
Unsere erste Schottlandreise führt uns im Juni nach Edinburgh und in die Speyside, wo wir ein wenig den Malt Whisky Trail erkunden wollen. Wir reisen wieder mit der Fähre von Amsterdam nach Newcastle-upon-Tyne an und fahren von dort nach Aberlour, wo wir für drei Nächte ein Cottage gemietet haben. Unser letzter Besuch in der Speyside ist schon viele Jahre her und wir sind gespannt, was es dort Neues gibt...
Anschließend geht es für zwei Nächte nach Edinburgh. Obwohl wir schon oft dort waren, gibt es immer noch viele Plätze dort, die wir nicht kennen und die sicher einen Besuch lohnen.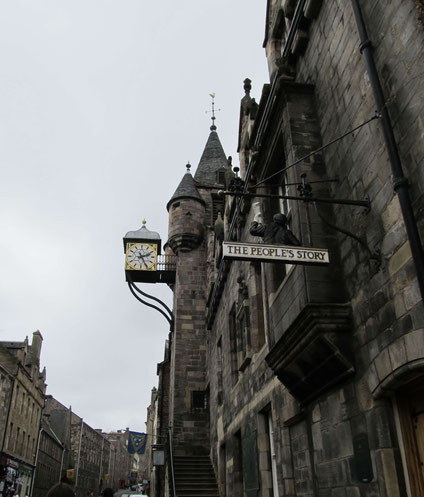 Auf dem Rückweg teilen wir uns auf und unsere Männer (wir sind mit einem weiteren Paar unterwegs) fahren mit der Fähre zurück - was praktisch ist, weil sie unser Gepäck mitnehmen können ;-) - und wir Ladies nehmen den Flieger.
---
Lewis und Harris
Auf unsere Reise nach Lewis und Harris (Äußere Hebriden) im August/September freue ich mich besonders. Bisher kenne ich nur die Isle of Skye (Innere Hebriden), die per Brücke erreichbar ist. Hierher setzen wir mit der CalMac-Fähre über.
Los geht es Ende August wieder von Amsterdam nach Newcastle. Damit wir nicht am Stück bis Ullapool durchfahren müssen, haben wir mehrere Übernachtungen auf dem Weg eingeplant.
Zunächst bleiben wir zwei Nächte in einem B&B in Arrochar und fahren dann weiter bis Ullapool, wo wir eine weitere Übernachtung gebucht haben, damit wir entspannt die Morgenfähre nach Stornoway erreichen können. Stornoway ist die "Inselhauptstadt" der Isle of Lewis.
Unser Cottage auf der Isle of Lewis liegt nur knappe zwei Meilen von den Standing Stones of Callanish entfernt und ich habe mir fest vorgenommen, dort mindestens einmal einen Sonnenaufgang zu erleben. Dafür stehe ich auch gern mitten in der Nacht auf und wandere dorthin... ;-)
Natürlich wollen wir beide Teile der Insel erkunden - Lewis im Norden und Harris im Süden. Ich hoffe, eine Woche reicht erst einmal dafür. Falls nicht, kommen wir auch gerne wieder... ;-)

Ich freue mich schon auf viele traumhafte Strände (Luskentyre, Seilebost, Mangursta etc.), historische Stätten (Gearrannan Blackhouse Village, Uig Chess Men, Carloway Broch), nette Menschen und natürlich auf Harris Tweed! ;-)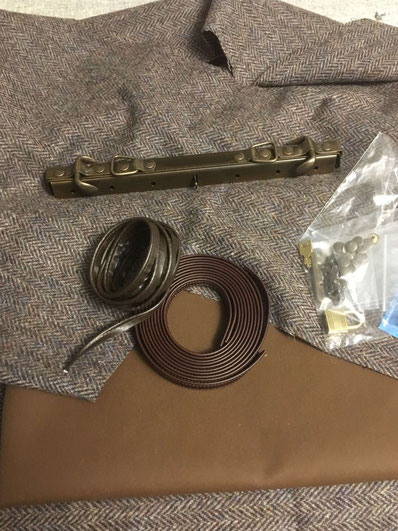 Den Rückweg treten wir mit der Fähre von Tarbert auf der Isle of Harris nach Uig auf der Isle of Skye an. Dort übernachten wir allerdings nicht, sondern fahren bis nach Crieff, wo wir für zwei Nächte eine Lodge auf einem Schlossgelände gemietet haben. Ich bin schon sehr gespannt! ;-)
Von dort geht es dann wieder zurück nach Hause.
---
Edinburgh und Glasgow
Obwohl Edinburgh und Glasgow nur wenig voneinander entfernt liegen, war ich noch nie in Glasgow! Höchste Zeit, dies nachzuholen...
Da wir nur ein paar Tage bleiben, nehmen wir dieses Mal den Flieger von Köln nach Edinburgh und übernachten in zentral gelegenen Hotels. Ein Auto brauchen wir nicht, da man bequem mit öffentlichen Verkehrsmitteln oder mit dem Taxi in die Stadt kommt. Am nächsten Tag möchten wir dann mit dem Zug von Waverley Station aus nach Glasgow Central Station fahren. Die Fahrzeit beträgt nur ca. eine Stunde.
In Glasgow verbringen wir drei Nächte und ich freue mich schon auf die Eindrücke von Schottlands größter Stadt. Ob sie mir auch so gut gefallen wird wie Edinburgh weiß ich natürlich noch nicht, aber ich lasse mich gern überraschen, denn zu sehen gibt es dort reichlich (z.B. die Kathedrale, die Kelvingrove Art Gallery, das Riverside Museum, Architektur von Charles Rennie Mackintosh, die Glasgow University, den Botanischen Garten, den Mural Trail und noch vieles mehr).
Nach den drei Tagen reisen wir nach Edinburgh zurück, bleiben noch eine Nacht und fliegen am nächsten Tag wieder nach Hause.
---
Was sind eure Urlaubspläne für 2019?
Wart ihr schon mal auf Lewis/Harris oder in Glasgow und habt ihr Tipps und Empfehlungen (gern auch für Restaurants, Pubs etc)? Dann hinterlasst gerne einen Kommentar am Ende dieser Seite.
---
---