Zunächst wünsche ich euch allen noch ein gutes neues Jahr.

Momentan überbrücke ich noch ein bisschen die Zeit, bis es in den nächsten Schottland-Urlaub geht und beschäftige mich daher mit der Fensterdeko für mein Wohnzimmer... ;-)
Was einem sofort auffällt, wenn man in Schottland - oder Großbritannien im Allgemeinen - übernachtet, ist, dass in fast allen Unterkünften die Wohntextilien aufeinander abgestimmt sind. Das gilt sowohl für Hotelzimmer als auch für Bed- and Breakfast-Unterkünfte oder Ferienwohnungen.
Es finden sich Vorhänge, deren Stoffe identisch sind mit denen von Kissenbezügen, Tischläufern oder Tagesdecken. Manchmal hat sogar die Tapete dasselbe Muster! Ich mag diesen aufeinander abgestimmten Look sehr, wobei ich zugeben muss, dass sich bei der Tapete darüber streiten lässt... - weniger ist mehr! ;-)
Ein bisschen hätte ich das auch gern für mein Zuhause, also habe ich Harris Tweed bestellt, mit dem ich zunächst einige Raffrollos für das Wohnzimmer nähen möchte. Anschließend sollen noch Kissenbezüge und Tischwäsche hinzukommen, wofür mein Stoff wahrscheinlich nicht ausreichen wird, so dass ich nachordern muss...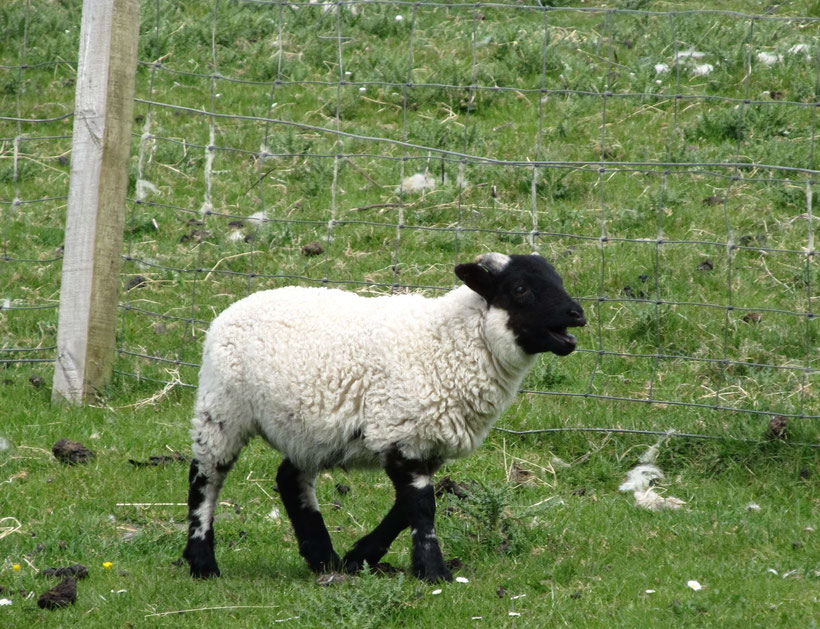 ---
Harris Tweed
besteht aus reiner Schafschurwolle und darf nur auf vier Inseln der Äußeren Hebriden (Harris, Lewis, Uist und Barra) hergestellt werden. Die Wolle wird gemischt und gefärbt, wobei für den Färbeprozess synthetische Farben eingesetzt werden, da die Pflanzen für die natürliche Färbung inzwischen unter Naturschutz stehen. Die gefärbte Wolle wird anschließend gemixt, kardiert (die Textilfasern werden zu einem Flor oder Vlies ausgerichtet) und dann versponnen.
Die von der Zwirnerei an die Weber gelieferten Kettfäden und Garne werden von Hand an den vorher gewebten Stoff angeknotet, um das "Auffädeln" auf den Webstuhl zu erleichtern. Der Tweed wird dann auf pedalbetriebenen Webstühlen im Zuhause der einzelnen Weber produziert. Anschließend geht er zurück an die Zwirnerei, wo kleine Fehler ausgebessert werden und der Stoff gereinigt, gedämpft, gepresst und geschnitten wird. Ist der Stoff in perfektem Zustand, bekommt er das "Orb Trademark"-Zeichen der Harris Tweed Authority.
Harris Tweed ist der einzige Stoff der Welt, der durch einen eigenen "Act of Parliament" (einen offizellen Parlamentsbeschluss) geschützt ist.
Auf der Internetseite der Harris Tweed Authority findet ihr alles Wissenswerte rund um den edlen Stoff
(in englischer Sprache).
Vielen Dank an Jane von der Harris Tweed Authority für die nette Unterstützung.
..............................................................................................................................................................................................................................................................................................
Inspiration aus der Natur
Oft wird Harris Tweed den Farben der Landschaft nachempfunden. Es sind auch diverse Muster erhältlich (z.B. Tartan, Kaona oder Hahnentritt). Ich mag besonders das Fischgrat-Muster und verwende es immer wieder gern. Bestellt habe ich meine Stoffe bei Harris Tweed Hebrides, das hat bisher immer hervorragend geklappt, auch, wenn die Lieferung nach Deutschland etwas dauert.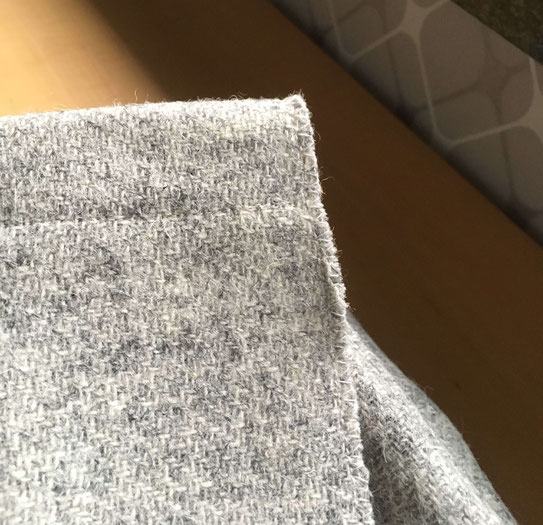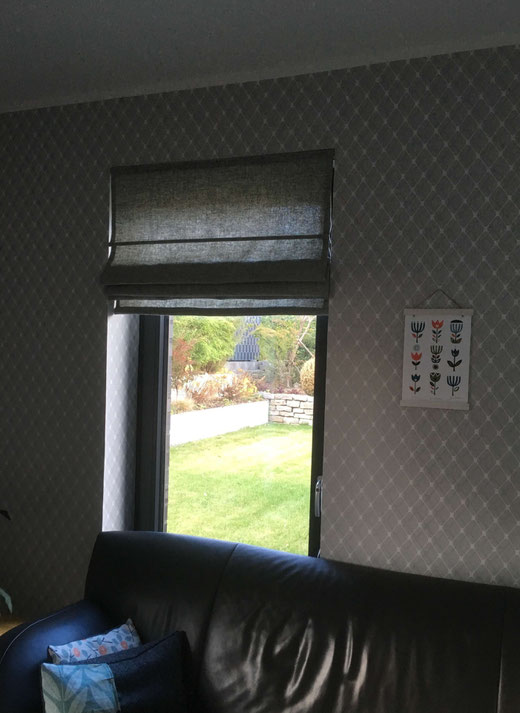 Die Farbe in meinen Wohnräumen ist neutral gehalten, so dass ich mir aussuchen kann, ich welcher Farbe ich dekorieren möchte. Da meine Tapete gemustert ist, habe ich mich bei den Faltrollos für einen eher zurückhaltenden Tweed entschieden. Vielleicht nähe ich irgendwann noch einmal Rollos in anderen Farben, die ich je nach Lust und Laune wechseln kann.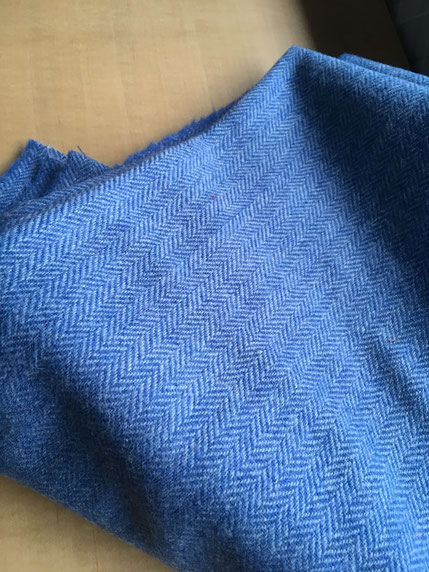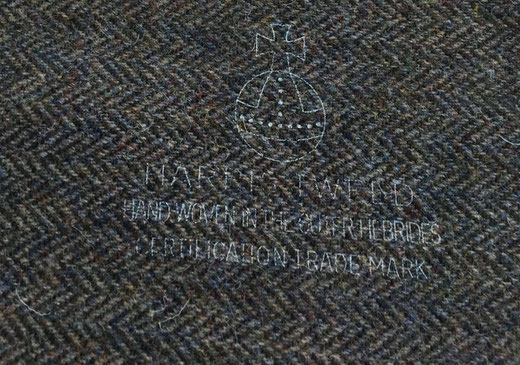 Meine Raffrollos nähe ich nach Anleitung von Dots Designs. Dort gibt es auch einen Link zu einem Video.
Vielen Dank an David von Dots Designs für die Link-Erlaubnis.
Jetzt muss ich nur noch in Urlaub nach Harris oder auf eine der anderen Inseln, um mir mal persönlich anzusehen, wie dieser einzigartige Stoff hergestellt wird. Bis dahin habe ich es leider noch nicht geschafft, möchte aber auf jeden Fall noch dorthin. ;-)))
Mögt ihr Tweed genauso gern wie ich?
Ich freue mich auf eure Kommentare.

---
---