We enjoyed our week in Fife in October 2017 so much that we decided to come back in March 2018.
This is part two of our travel itinerary.

---
---
 Fife is located in the south-easterly part of Scotland on the North Sea coast between
Edinburgh/the Firth of Forth and Dundee/the Firth of Tay.
As it is an ideal starting point for discovering Scotland's east coast or a nice stopover on the way to the highlands and islands, I decided to note down a little itinerary of what we saw and did within a week's time - hoping to give you a little inspiration.

I divided the itinerary into two halves - for part 1 please click here.
---
UPDATE January 2020
The comment from Ken (see below) made me aware that it isn't entirely clear that not all of the places mentioned in my itinerary are actually in Fife.
Edinburgh, Dundee, Falkirk or Pitlochry do not belong to Fife, but are easily accessible from there - e.g. Dundee was only about 5 miles from our cottage in Fife - so we went to visit them during our stay.
---
Edinburgh
As Edinburgh was only a stone's throw from our cottage we went for a short trip on day 5. It was sufficient to get a first impression (one person in our group had never been to the city before). If you would like to see more you should definitely stay a few days.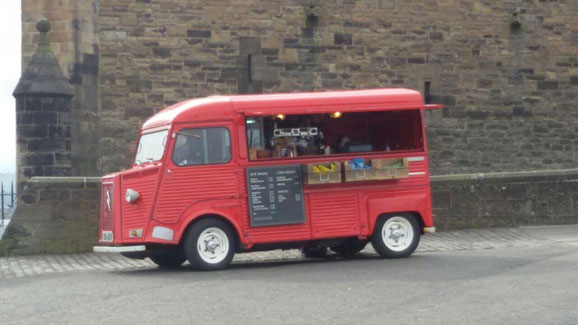 This time, we only visited the "Castle Esplanade". We strolled down the Royal Mile and had a snack at the "Albanach". One of us even tried the infamous battered chocolate bar at the "Clam Shell".

I tried a little piece and it turned out to be a lot better than it sounds. ;-)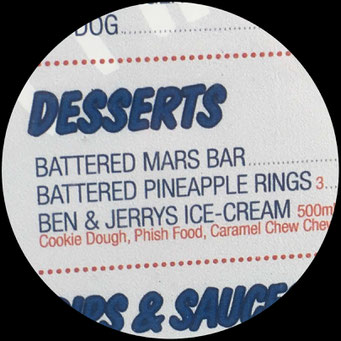 The small wynds and closes on the Royal Mile are worth a look. You might find a hidden treasure like the beautifully decorated courtyard of the "Witchery" which is only a few steps away from Edinburgh Castle.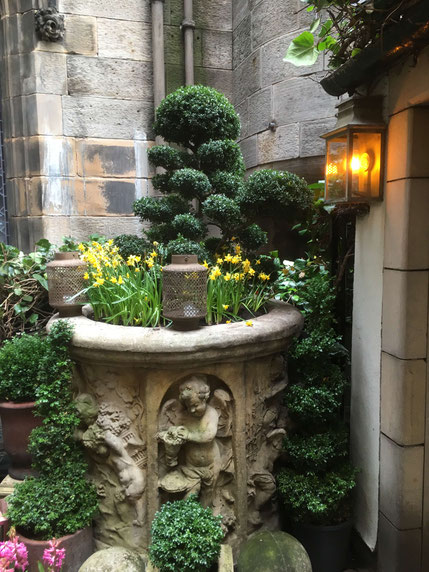 We then went down to Princes Street. We ladies (we were two couples travelling together) took a stroll through the Jenners Department Store while the guys went to the Hard Rock Café on George Street to have a beer. ;-)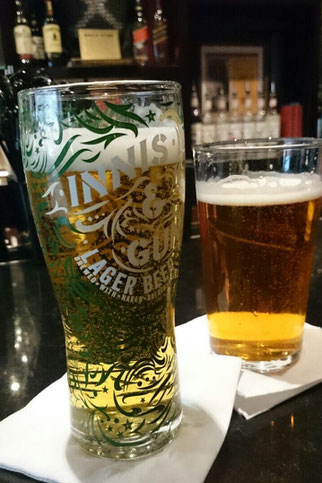 After that, we returned to our cottage.
So much for our short trip to Edinburgh. :-)
---
Elie, St. Monans, Crail and Afternoon Tea
Elie, St. Monans and Crail are little fishing villages along the Fife Coastal Route and the Fife Coastal Path. Narrow streets are lined by small houses with colourful doors and you can find numerous little shops, cafés/restaurants, museums and galleries.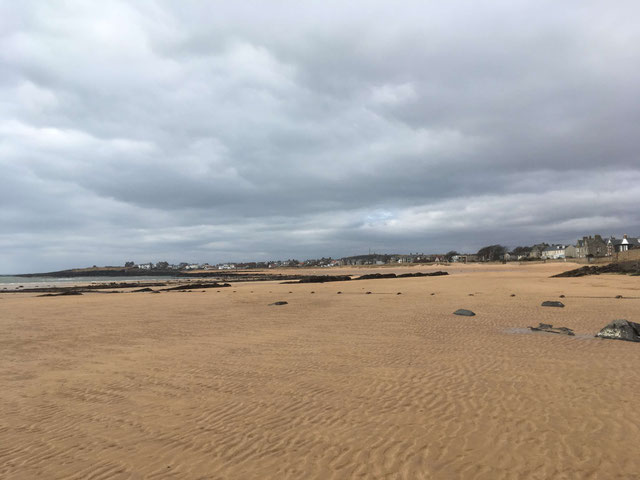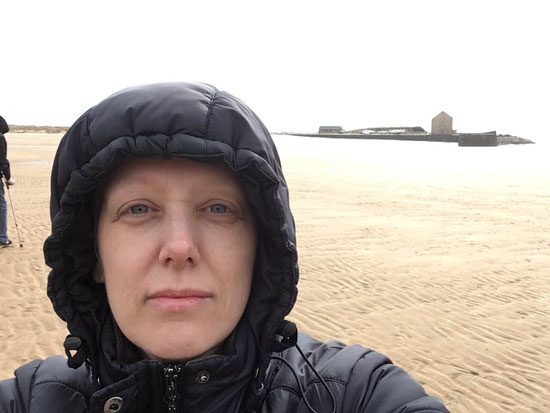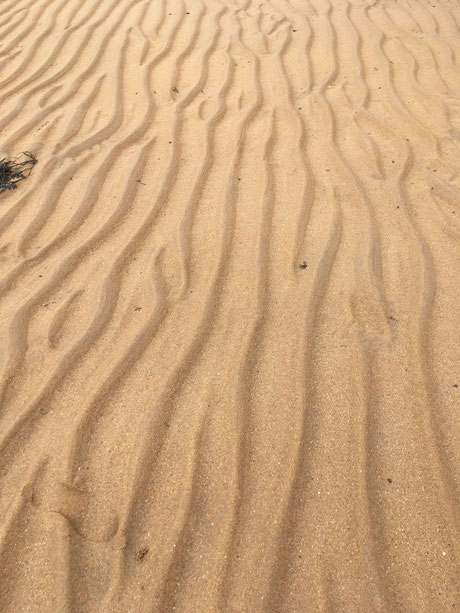 When strolling through the village we discovered this cool sign... :-)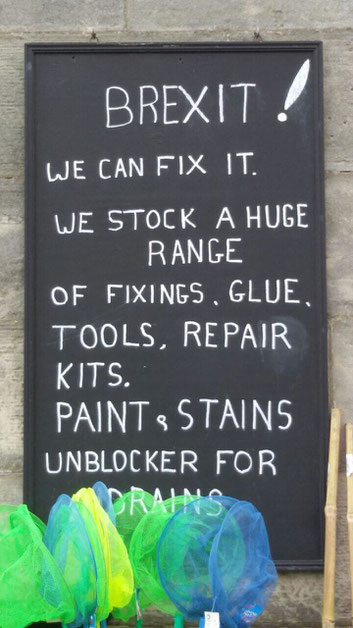 St. Monans is the smallest fishing village in the East Neuk of Fife
("Neuk" is the Scottish word for nook or corner) and once had a flourishing fishing and salt industry.
The lovely church was built in the 14th century. Unfortunately, it was closed when we got there.
Just like in this case, lots of Scottish cemeteries have a great view!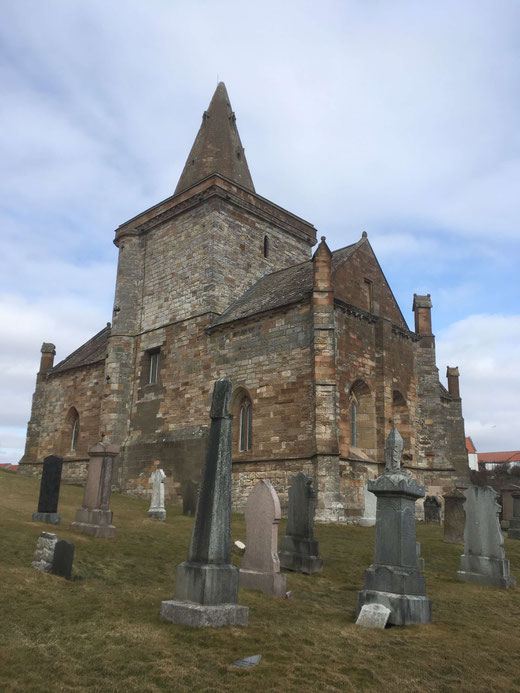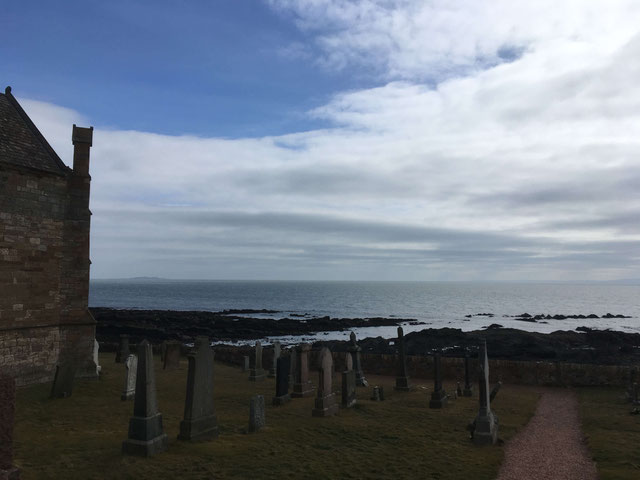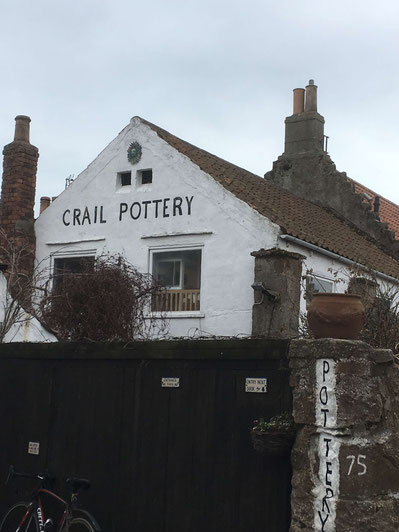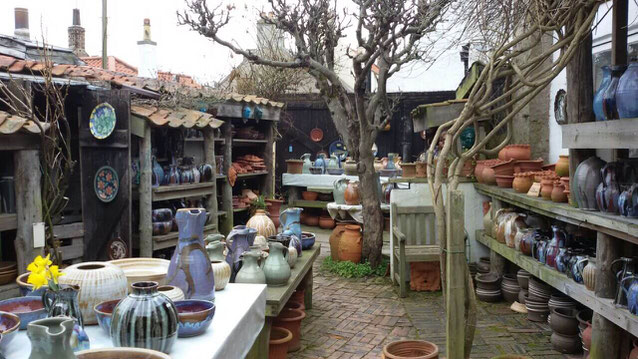 As I have always wanted to try an afternoon tea I reserved a table at the Kitschnbake in Newport-on-Tay for the afternoon. We were served lots of spicy and sweet stuff (and you don't necessarily have to drink tea with it...)
We got tuna, ham and egg sandwiches, minced meat in a pastry crust and a stand full of scones, jam and cake.
At the end, I even got to fold a paper cow... ;-)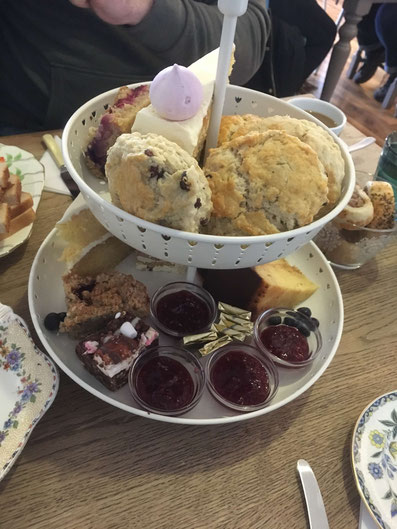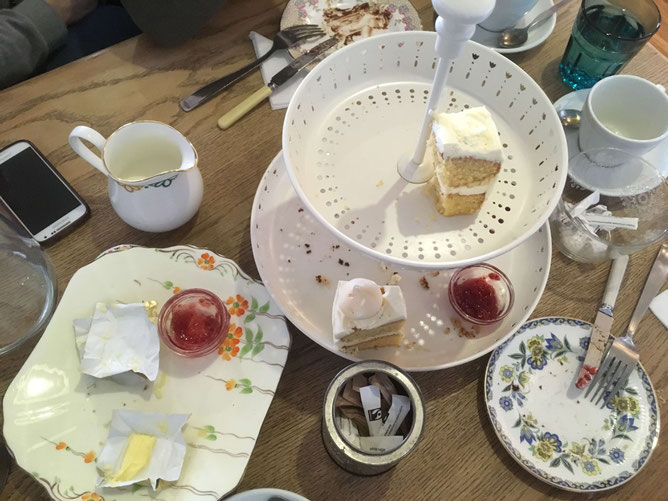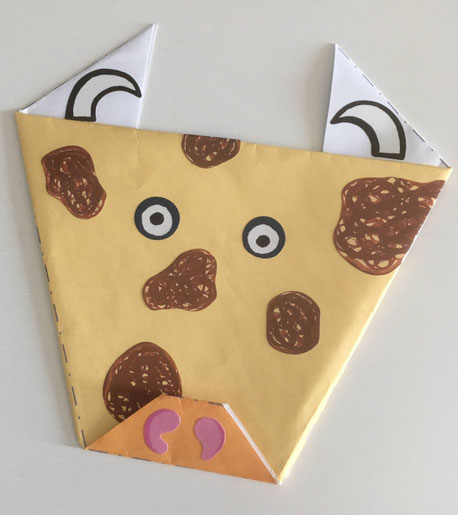 ---
Kingsbarns Distillery and Dundee Law Viewpoint
On day 7, we took our friends to Edinburgh Airport first as they already had to go home. Afterwards, we went to Kingsbarns Distillery. As we had already done a guided tour in October 2017 we just browsed through the shop.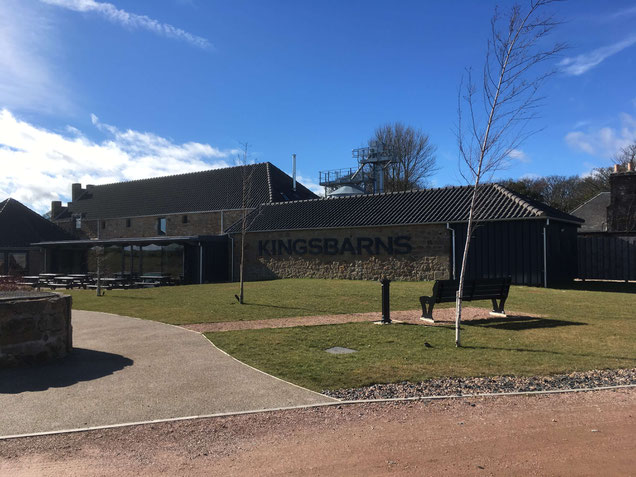 After that, we went up to Dundee Law Viewpoint to enjoy the great view over the Firth of Tay and the Tay Bridge.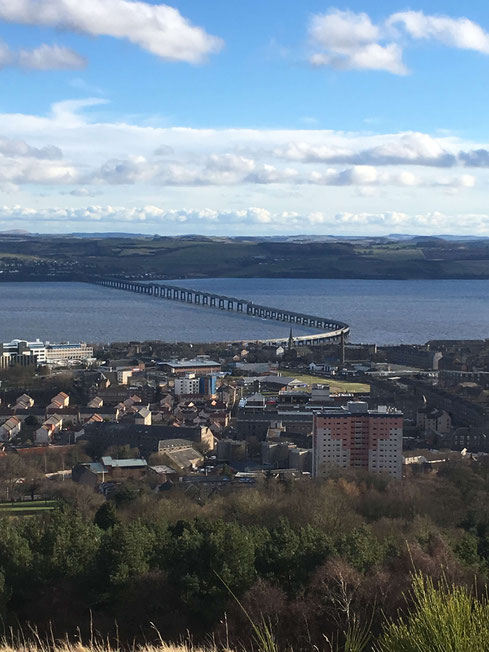 ---
Departure
Unfortunately, we had to go home at some point... :-(

But - of course - we are already planning the next trip.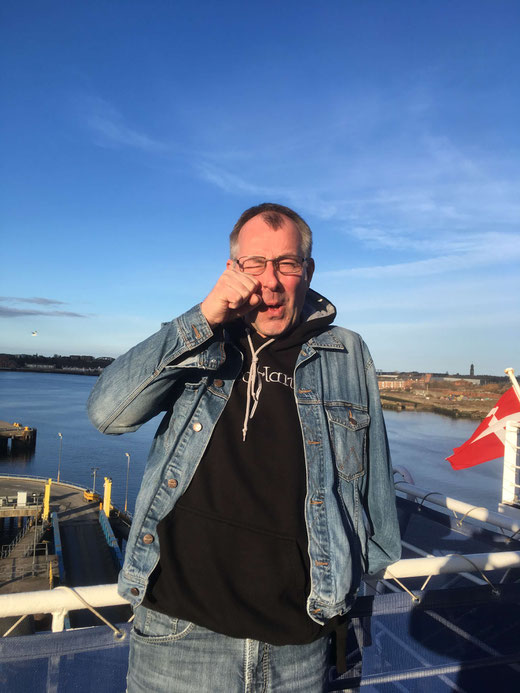 ---
Thanks to my fellow travellers for letting me use some of your photos. :-)

---
---
---